SAP E_S4HCON2023 PDF
Exam Questions:
How to Get Success in SAP E_S4HCON2023 Exam:
Avoid deceptive E_S4HCON2023 PDF Exam Questions.
Focus on E_S4HCON2023 Questions (PDF) based on the latest exam syllabus.
Make notes of SAP E_S4HCON2023 PDF for better learning.
Prepare from our latest SAP E_S4HCON2023 PDF file and get success in first attempt.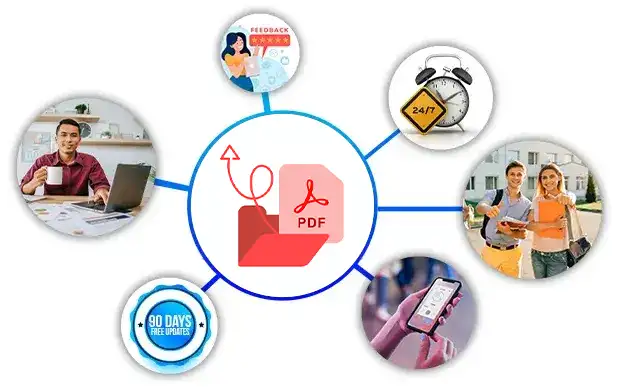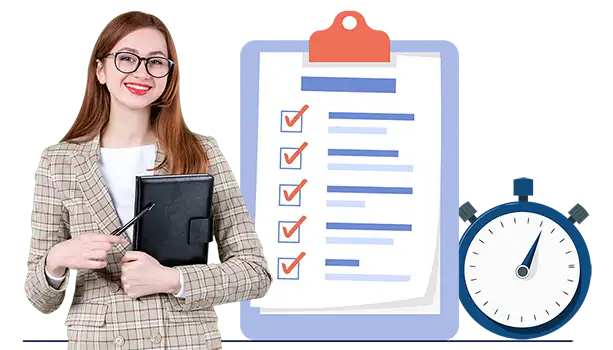 Prepare SAP E_S4HCON2023 Exam
Within Short Time
Your knowledge and abilities are validated by passing the SAP E_S4HCON2023 exam. Our PDF questions and answers will help you prepare for the E_S4HCON2023 exam in a short time because it includes questions similar to the real SAP exam questions. After downloading the E_S4HCON2023 SAP PDF exam questions, relevant to the actual exam, you can take a print of all questions and prepare them anytime, anywhere.
Realistic Scenario Based SAP
E_S4HCON2023 PDF Exam Questions:
Everyone wants to become certified SAP Certified Technology Specialist and improve his/her resume. You should practice with real E_S4HCON2023 questions. Students can benefit from the E_S4HCON2023 exam questions which are available in PDF format. The E_S4HCON2023 exam questions and answers are designed to match the criteria of the actual exam. If you use scenario-based SAP E_S4HCON2023 questions you will have an extra potential to clear the exam on the first attempt.
Q1.
During a SUM run you want to check if the phase SHADOW_IMPORT_INC is still running properly. Where can you find information about this?
There are 2 correct answers to this question.
Response:
Q2.
During the configuration of the DMO for SUM, how does the tool behave if option "Do not compare table contents" is selected regarding table comparison?
Please choose the correct answer.
Response:
Q3.
You performed a custom code check for an SAP S/4HANA conversion. In which transactions can you review the results?
There are 2 correct answers to this question.
Response:
Q4.
You downloaded content from the SAP note 1000009 ("ASU Toolbox 2008"). Which transaction needs to be executed to use that content in the ASU Toolbox?
Please choose the correct answer.
Response:
Q5.
Which steps should be performed during the adjustment of dictionary objects (SPDD) in the development system, before SUM continues?
There are 2 correct answers to this question.
Response:
Reliable Source Of Preparation For
SAP Certified Technology Specialist - SAP S/4HANA Conversion and SAP System Upgrade Exam .
We provide SAP Certified Technology Specialist certification questions along with answers to assist students in passing the SAP Exam. You can enhance your SAP E_S4HCON2023 preparation with the help of an online practice engine. Try out our SAP E_S4HCON2023 questions because 98% of Examskit users passed the final E_S4HCON2023 exam in one go.