Home /
Marketing Cloud Consultant /
MCC-201 PDF
Salesforce MCC-201 PDF
Exam Questions:
How to Get Success in Salesforce MCC-201 Exam:
Avoid deceptive MCC-201 PDF Exam Questions.
Focus on MCC-201 Questions (PDF) based on the latest exam syllabus.
Make notes of Salesforce MCC-201 PDF for better learning.
Prepare from our latest Salesforce MCC-201 PDF file and get success in first attempt.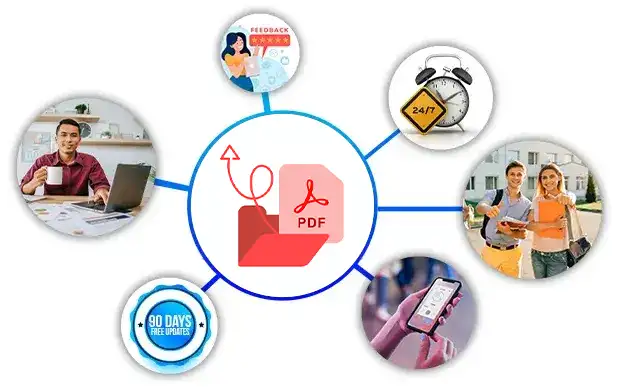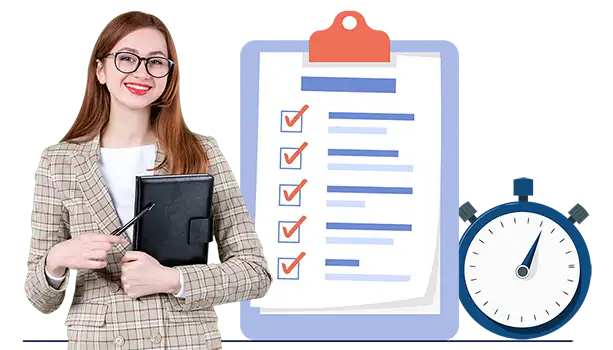 Prepare Salesforce MCC-201 Exam
Within Short Time
Your knowledge and abilities are validated by passing the Salesforce MCC-201 exam. Our PDF questions and answers will help you prepare for the MCC-201 exam in a short time because it includes questions similar to the real Salesforce exam questions. After downloading the MCC-201 Salesforce PDF exam questions, relevant to the actual exam, you can take a print of all questions and prepare them anytime, anywhere.
Realistic Scenario Based Salesforce
MCC-201 PDF Exam Questions:
Everyone wants to become certified Marketing Cloud Consultant and improve his/her resume. You should practice with real MCC-201 questions. Students can benefit from the MCC-201 exam questions which are available in PDF format. The MCC-201 exam questions and answers are designed to match the criteria of the actual exam. If you use scenario-based Salesforce MCC-201 questions you will have an extra potential to clear the exam on the first attempt.
Q1.
A customer wants to configure appointment reminders for patients in their clinic. The reminder should be sent day before the appointment date at 10 a.m and the appointment record should be updated in the patient was sent a reminder email.
What solution could be recommended?
Q2.
Northern Trail Outfitters sends emails for Password Resets from their web store when requested. An SMS message should be deployed if the password reset email is not sent.
What processes should they utilize to ensure a timely delivery across email and SMS?
Q3.
Northern Trail Outfitters receives a nightly encrypted unsub file to their Marketing Cloud SFTP from a third-party email platform. These files are used to unsubscribe existing subscribers. They do not use Email Address as Subscriber Key.
What Automation Studio Activity sequence should be used to ensure the appropriate subscribers are unsubscribed from the All Subscriber List?
Q4.
Northern Trail Outfitters wants to build an abandoned cart journey which includes a Decision Split that evaluates if a customer has made a purchase after they enter the journey. Customer data is stored in a master data extension ans purchase data is stored in a second data extension.
Which two steps should they include to accomplish this journey?
Q5.
Northern Trail Outfitters is having their regional supplier conference and wants to allow attendees to request event-specific safety notifications, schedule or room changes, and surprise pop-up sessions.
Which solution should they use?
Reliable Source Of Preparation For
Link Your Salesforce Data using Marketing Cloud Connect Exam.
We provide Marketing Cloud Consultant certification questions along with answers to assist students in passing the Salesforce Exam. You can enhance your Salesforce MCC-201 preparation with the help of an online practice engine. Try out our Salesforce MCC-201 questions because 98% of Examskit users passed the final MCC-201 exam in one go.