Home /
Platform APP Builder /
DEX-403 PDF
Salesforce DEX-403 PDF
Exam Questions:
How to Get Success in Salesforce DEX-403 Exam:
Avoid deceptive DEX-403 PDF Exam Questions.
Focus on DEX-403 Questions (PDF) based on the latest exam syllabus.
Make notes of Salesforce DEX-403 PDF for better learning.
Prepare from our latest Salesforce DEX-403 PDF file and get success in first attempt.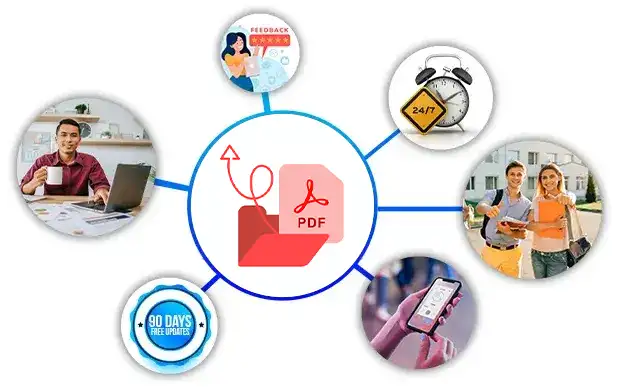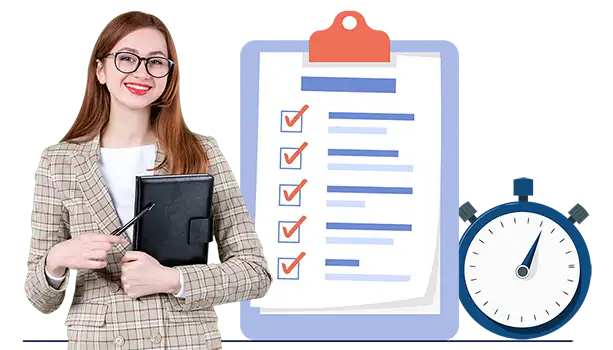 Prepare Salesforce DEX-403 Exam
Within Short Time
Your knowledge and abilities are validated by passing the Salesforce DEX-403 exam. Our PDF questions and answers will help you prepare for the DEX-403 exam in a short time because it includes questions similar to the real Salesforce exam questions. After downloading the DEX-403 Salesforce PDF exam questions, relevant to the actual exam, you can take a print of all questions and prepare them anytime, anywhere.
Realistic Scenario Based Salesforce
DEX-403 PDF Exam Questions:
Everyone wants to become certified Platform APP Builder and improve his/her resume. You should practice with real DEX-403 questions. Students can benefit from the DEX-403 exam questions which are available in PDF format. The DEX-403 exam questions and answers are designed to match the criteria of the actual exam. If you use scenario-based Salesforce DEX-403 questions you will have an extra potential to clear the exam on the first attempt.
Q1.
DreamHouse Realty wants to make sure an Opportunity has a field Expected_Close_Date_c populated before it is allowed to enter the qualified stage.
How should an app builder solution this request?
Q2.
An app builder notices several Accounts converted from Leads are missing information they expected to be caught via Account validation rules.
What could be the source of this issue?
Q3.
An App Builder at UVC would like to prevent users from creating new records on an Account related list by overriding standard buttons. Which two should the App Builder consider before overriding standard buttons?
Q4.
The Service Manager provided the app builder with color code requirements for case age on open cases.
New cases populate a green circle
Day-old cases populate a yellow circle
Three day-old cases populate a red circle
How should an app builder implement this requirement?
Q5.
Universal Containers (UC) has a time-sensitive need for a custom component to be built in 4 weeks; UC developers require additional enablement to complete the work and are backlogged by several months.
Which option should an app builder suggest to meet this requirement?
Reliable Source Of Preparation For
Declarative Development for Platform App Builders in Lightning Experience Exam.
We provide Platform APP Builder certification questions along with answers to assist students in passing the Salesforce Exam. You can enhance your Salesforce DEX-403 preparation with the help of an online practice engine. Try out our Salesforce DEX-403 questions because 98% of Examskit users passed the final DEX-403 exam in one go.