Home /
CPQ Specialist /
CPQ-301 PDF
Salesforce CPQ-301 PDF
Exam Questions:
How to Get Success in Salesforce CPQ-301 Exam:
Avoid deceptive CPQ-301 PDF Exam Questions.
Focus on CPQ-301 Questions (PDF) based on the latest exam syllabus.
Make notes of Salesforce CPQ-301 PDF for better learning.
Prepare from our latest Salesforce CPQ-301 PDF file and get success in first attempt.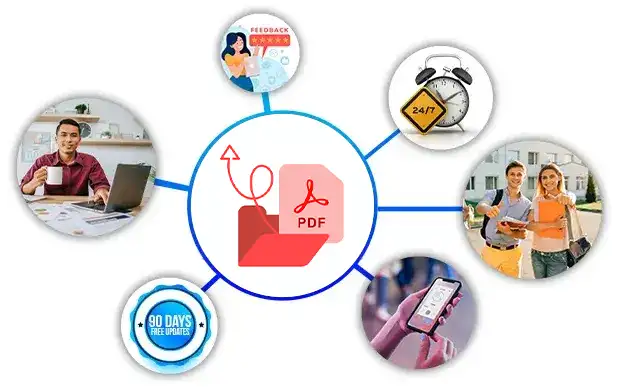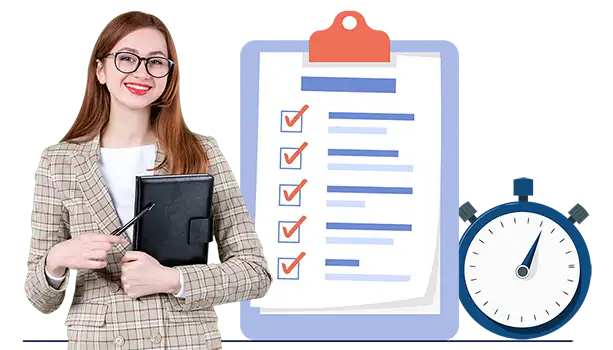 Prepare Salesforce CPQ-301 Exam
Within Short Time
Your knowledge and abilities are validated by passing the Salesforce CPQ-301 exam. Our PDF questions and answers will help you prepare for the CPQ-301 exam in a short time because it includes questions similar to the real Salesforce exam questions. After downloading the CPQ-301 Salesforce PDF exam questions, relevant to the actual exam, you can take a print of all questions and prepare them anytime, anywhere.
Realistic Scenario Based Salesforce
CPQ-301 PDF Exam Questions:
Everyone wants to become certified CPQ Specialist and improve his/her resume. You should practice with real CPQ-301 questions. Students can benefit from the CPQ-301 exam questions which are available in PDF format. The CPQ-301 exam questions and answers are designed to match the criteria of the actual exam. If you use scenario-based Salesforce CPQ-301 questions you will have an extra potential to clear the exam on the first attempt.
Q1.
An Admin creates a Search Filter for Product Code that has a predefined Filter Value of Green and an operator of ''starts with''.
If the Search Filter is visible, how can sales reps interact with the filter on the Product Selection screen?
Q2.
Users at Universal Containers have reported when amending a contract, the net pricing of some products is incorrect. The Admin has done a preliminary investigation and found that the issue only happens on existing products when their quantity is adjusted. What is the likely cause?
Q3.
Subscription Product A has a Subscription Term of 6, a List Price of $100, and a Ranged Discount Schedule. A user has added this Product a Quote with a Term of 12.
A u The Ranged Discount Schedule is automatically applying a Discount of 25%.
What is the Regular Pnce m this scenario?
Q4.
In what way does Smart Approvals expedite the approval process?
Q5.
In what way does Smart Approvals expedite the approval process?
Reliable Source Of Preparation For
Configure and Administer a Salesforce CPQ Solution Exam.
We provide CPQ Specialist certification questions along with answers to assist students in passing the Salesforce Exam. You can enhance your Salesforce CPQ-301 preparation with the help of an online practice engine. Try out our Salesforce CPQ-301 questions because 98% of Examskit users passed the final CPQ-301 exam in one go.