Home /
Salesforce Consultant /
ANC-301 PDF
Salesforce ANC-301 PDF
Exam Questions:
How to Get Success in Salesforce ANC-301 Exam:
Avoid deceptive ANC-301 PDF Exam Questions.
Focus on ANC-301 Questions (PDF) based on the latest exam syllabus.
Make notes of Salesforce ANC-301 PDF for better learning.
Prepare from our latest Salesforce ANC-301 PDF file and get success in first attempt.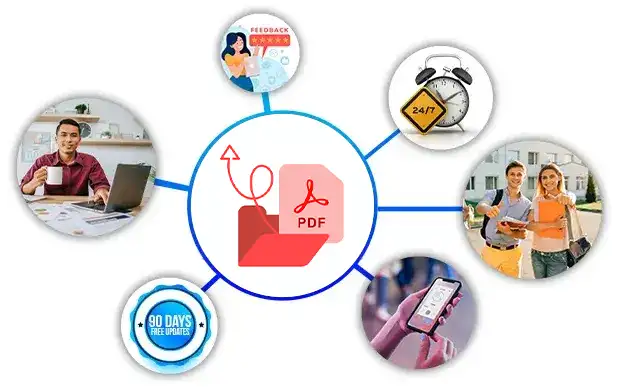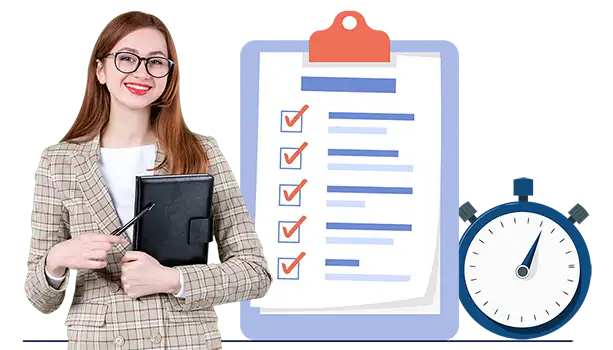 Prepare Salesforce ANC-301 Exam
Within Short Time
Your knowledge and abilities are validated by passing the Salesforce ANC-301 exam. Our PDF questions and answers will help you prepare for the ANC-301 exam in a short time because it includes questions similar to the real Salesforce exam questions. After downloading the ANC-301 Salesforce PDF exam questions, relevant to the actual exam, you can take a print of all questions and prepare them anytime, anywhere.
Realistic Scenario Based Salesforce
ANC-301 PDF Exam Questions:
Everyone wants to become certified Salesforce Consultant and improve his/her resume. You should practice with real ANC-301 questions. Students can benefit from the ANC-301 exam questions which are available in PDF format. The ANC-301 exam questions and answers are designed to match the criteria of the actual exam. If you use scenario-based Salesforce ANC-301 questions you will have an extra potential to clear the exam on the first attempt.
Q1.
After loading data to Einstein Discovery and creating a story, the client asks the Einstein Consultant to explain the "Unexplained Bar" in the "Why it Happened" chart.
Which explanation is correct?
Q2.
Which set of statements generates monthly amount on a cumulative basis annually?
A)

B)

C)

D)

Q3.
A consultant is asked to configure a user to view a dashboard, within a designated app, without the ability to create and save lenses. After adding the user to the app, which action should the consultant take to implement this requirement?
Q4.
What is an appropriate response when a client is disappointed that Einstein Discovery only detected patterns that were already known?
Q5.
A client has two datasets that are used across seven different dashboards. Three of these dashboards are used by marketing and four are used by sales. The client requires that only marketing can access the marketing dashboards and only sales can access the sales dashboards.
What solution should be recommended?
Reliable Source Of Preparation For
Implement and Manage Tableau CRM Exam.
We provide Salesforce Consultant certification questions along with answers to assist students in passing the Salesforce Exam. You can enhance your Salesforce ANC-301 preparation with the help of an online practice engine. Try out our Salesforce ANC-301 questions because 98% of Examskit users passed the final ANC-301 exam in one go.