Oracle 1Z0-343 PDF
Exam Questions:
How to Get Success in Oracle 1Z0-343 Exam:
Avoid deceptive 1Z0-343 PDF Exam Questions.
Focus on 1Z0-343 Questions (PDF) based on the latest exam syllabus.
Make notes of Oracle 1Z0-343 PDF for better learning.
Prepare from our latest Oracle 1Z0-343 PDF file and get success in first attempt.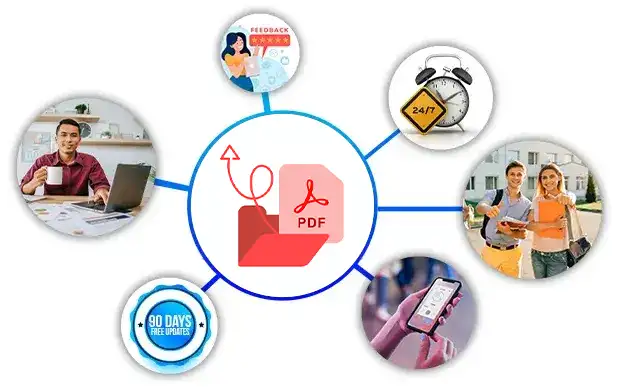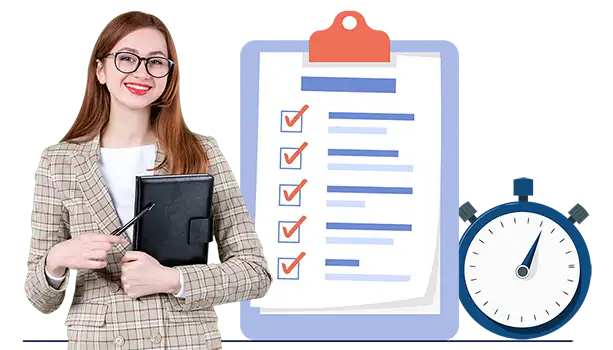 Prepare Oracle 1Z0-343 Exam
Within Short Time
Your knowledge and abilities are validated by passing the Oracle 1Z0-343 exam. Our PDF questions and answers will help you prepare for the 1Z0-343 exam in a short time because it includes questions similar to the real Oracle exam questions. After downloading the 1Z0-343 Oracle PDF exam questions, relevant to the actual exam, you can take a print of all questions and prepare them anytime, anywhere.
Realistic Scenario Based Oracle
1Z0-343 PDF Exam Questions:
Everyone wants to become certified Oracle JD Edwards EnterpriseOne and improve his/her resume. You should practice with real 1Z0-343 questions. Students can benefit from the 1Z0-343 exam questions which are available in PDF format. The 1Z0-343 exam questions and answers are designed to match the criteria of the actual exam. If you use scenario-based Oracle 1Z0-343 questions you will have an extra potential to clear the exam on the first attempt.
Q1.
Your client has situations where sometimes Customer Service Representatives (CSR) need to enter a sales order and then come back to it later to resolve client questions, add more information or lines, and so on.
What Is the correct way to handle this request?
Q2.
Your client uses an Order Policy Code of 0 (Reorder Point) to calculate suggested order quantities In the Purchase Order generator (P43011). Which statement is true about Order Policy Code 0?
Q3.
When setting up Kit Items in E1. how does the system store those items?
Q4.
Your client and their supplier have an agreement that the supplier will not send invokes. Your client will pay the supplier based on what they receive.
How should you set this up to ensure that the system processes this supplier's invoices according to the agreement?
Q5.
Your client manufactures and sells an item. The item is then shipped to their distribution warehouse for sale in customers. The Hem is sates taxable when sold to their customer.
How would this Item be set up?
Reliable Source Of Preparation For
JD Edwards EnterpriseOne Distribution 9.2 Implementation Essentials Exam.
We provide Oracle JD Edwards EnterpriseOne certification questions along with answers to assist students in passing the Oracle Exam. You can enhance your Oracle 1Z0-343 preparation with the help of an online practice engine. Try out our Oracle 1Z0-343 questions because 98% of Examskit users passed the final 1Z0-343 exam in one go.