Oracle 1Z0-1109-22 PDF
Exam Questions:
How to Get Success in Oracle 1Z0-1109-22 Exam:
Avoid deceptive 1Z0-1109-22 PDF Exam Questions.
Focus on 1Z0-1109-22 Questions (PDF) based on the latest exam syllabus.
Make notes of Oracle 1Z0-1109-22 PDF for better learning.
Prepare from our latest Oracle 1Z0-1109-22 PDF file and get success in first attempt.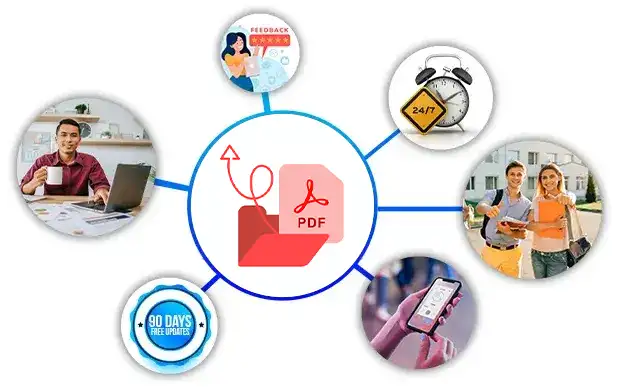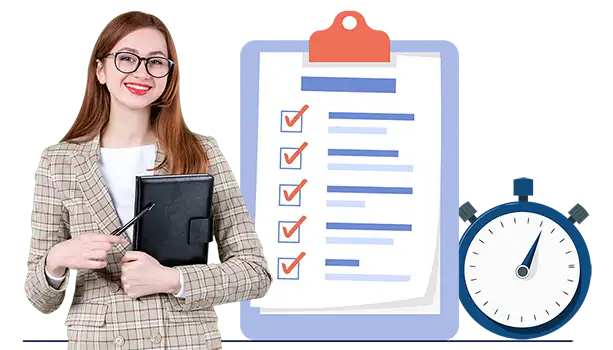 Prepare Oracle 1Z0-1109-22 Exam
Within Short Time
Your knowledge and abilities are validated by passing the Oracle 1Z0-1109-22 exam. Our PDF questions and answers will help you prepare for the 1Z0-1109-22 exam in a short time because it includes questions similar to the real Oracle exam questions. After downloading the 1Z0-1109-22 Oracle PDF exam questions, relevant to the actual exam, you can take a print of all questions and prepare them anytime, anywhere.
Realistic Scenario Based Oracle
1Z0-1109-22 PDF Exam Questions:
Everyone wants to become certified Oracle Cloud and improve his/her resume. You should practice with real 1Z0-1109-22 questions. Students can benefit from the 1Z0-1109-22 exam questions which are available in PDF format. The 1Z0-1109-22 exam questions and answers are designed to match the criteria of the actual exam. If you use scenario-based Oracle 1Z0-1109-22 questions you will have an extra potential to clear the exam on the first attempt.
Q1.
Which TWO components are optional while creating Monitoring Query Language (MQL) expressions in Oracle Cloud Infrastructure Monitoring service? (Choose two.)
Q2.
You are a Site Reliability Engineer (SRE) and are new to Oracle Cloud Infrastructure (OCI) DevOps. You need help tracking the performance of your cloud native applications. Which group of OCI services can help you get application insights?
Q3.
You are using the Oracle Cloud Infrastructure (OCI) DevOps service and you have successfully built and tested your software applications in your Build Pipeline. The resulting output needs to be stored in a container repository. Which stage should you add next to your Build Pipeline?
Q4.
Pods running in your Oracle Container Engine for Kubernetes (OKE) cluster often need to communicate with other pods in the cluster or with services outside the cluster. As the OKE cluster administrator, you have been tasked with configuring permissions to restrict pod-to-pod communications except as explicitly allowed. Where can you define these permissions?
Q5.
A development team leveraging the Oracle Cloud Infrastructure DevOps service is having trouble getting their build pipeline to complete successfully. Which two situations might be the problem? (Choose two.)
Reliable Source Of Preparation For
Oracle Cloud Infrastructure DevOps Professional Exam.
We provide Oracle Cloud certification questions along with answers to assist students in passing the Oracle Exam. You can enhance your Oracle 1Z0-1109-22 preparation with the help of an online practice engine. Try out our Oracle 1Z0-1109-22 questions because 98% of Examskit users passed the final 1Z0-1109-22 exam in one go.