RETIRED
Oracle 1Z0-1106-1 PDF
Exam Questions:
How to Get Success in Oracle 1Z0-1106-1 Exam:
Avoid deceptive 1Z0-1106-1 PDF Exam Questions.
Focus on 1Z0-1106-1 Questions (PDF) based on the latest exam syllabus.
Make notes of Oracle 1Z0-1106-1 PDF for better learning.
Prepare from our latest Oracle 1Z0-1106-1 PDF file and get success in first attempt.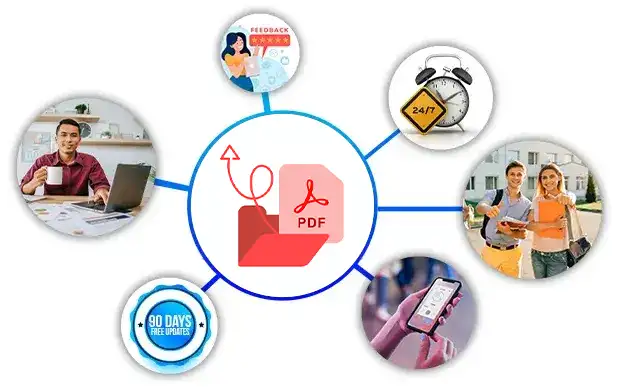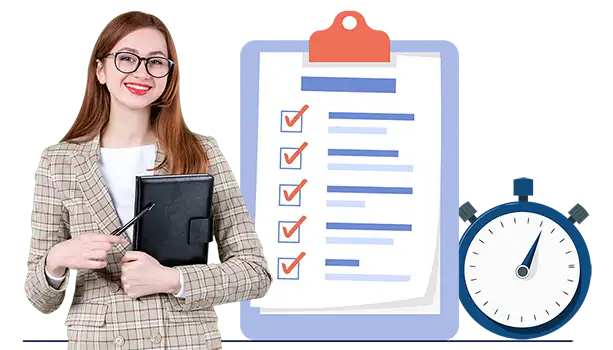 Prepare Oracle 1Z0-1106-1 Exam
Within Short Time
Your knowledge and abilities are validated by passing the Oracle 1Z0-1106-1 exam. Our PDF questions and answers will help you prepare for the 1Z0-1106-1 exam in a short time because it includes questions similar to the real Oracle exam questions. After downloading the 1Z0-1106-1 Oracle PDF exam questions, relevant to the actual exam, you can take a print of all questions and prepare them anytime, anywhere.
Realistic Scenario Based Oracle
1Z0-1106-1 PDF Exam Questions:
Everyone wants to become certified Oracle Cloud and improve his/her resume. You should practice with real 1Z0-1106-1 questions. Students can benefit from the 1Z0-1106-1 exam questions which are available in PDF format. The 1Z0-1106-1 exam questions and answers are designed to match the criteria of the actual exam. If you use scenario-based Oracle 1Z0-1106-1 questions you will have an extra potential to clear the exam on the first attempt.
Q1.
An HR Administrator has designed the performance evaluation process to suit the competencies tied to an employee role. The administrator also designed the ability to rate how an employee progressed throughout the year to show areas where they have improved. The performance evaluation is designed in such a way that employees can rate their competencies. Other than this information, what criteria is required?
Q2.
An organization is designing their performance process flow. They would like to have a simplified process but also want to capture HR, employee, and manager feedback in the evaluation. As a standard practice, it was decided that once an employee completes their performance self-evaluation, it will then go to the next role. Which role is that?
Q3.
Your organization uses Cloud Time and Labor for processing reported time and needs to know the options for entering time for Time and Labor to process. What are the three options that can be used?
Q4.
Your organization wants the capability for employees to copy information into their current time card. What options do they have for copying a time card?
Q5.
As the Director of IT, you understand that security roles are important to your organization and would like employee profiles to be kept as confidential as possible and to be viewed and managed by the employee and their manager. Apart from an employee and manager, what other role is able to add goals to an employee's development plan?
Reliable Source Of Preparation For
Oracle HCM Business Process Foundations Associate Rel 1 Exam.
We provide Oracle Cloud certification questions along with answers to assist students in passing the Oracle Exam. You can enhance your Oracle 1Z0-1106-1 preparation with the help of an online practice engine. Try out our Oracle 1Z0-1106-1 questions because 98% of Examskit users passed the final 1Z0-1106-1 exam in one go.