Oracle 1Z0-1077-22 PDF
Exam Questions:
How to Get Success in Oracle 1Z0-1077-22 Exam:
Avoid deceptive 1Z0-1077-22 PDF Exam Questions.
Focus on 1Z0-1077-22 Questions (PDF) based on the latest exam syllabus.
Make notes of Oracle 1Z0-1077-22 PDF for better learning.
Prepare from our latest Oracle 1Z0-1077-22 PDF file and get success in first attempt.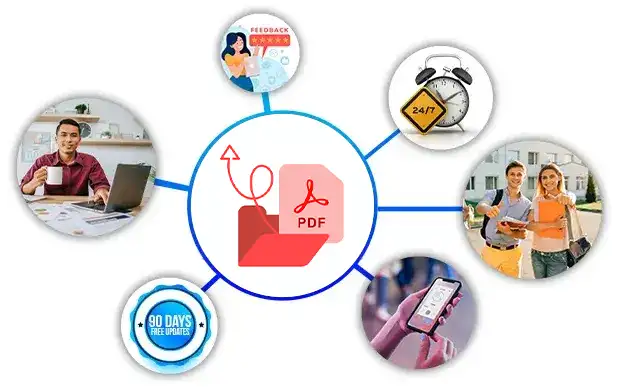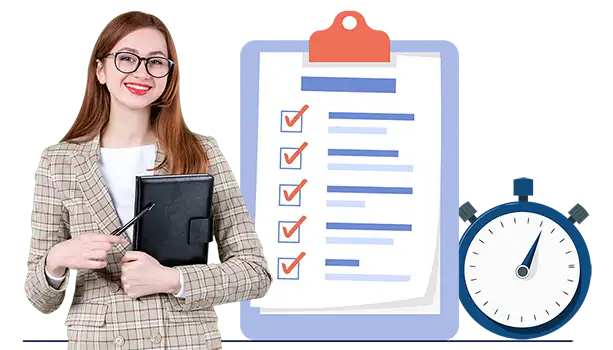 Prepare Oracle 1Z0-1077-22 Exam
Within Short Time
Your knowledge and abilities are validated by passing the Oracle 1Z0-1077-22 exam. Our PDF questions and answers will help you prepare for the 1Z0-1077-22 exam in a short time because it includes questions similar to the real Oracle exam questions. After downloading the 1Z0-1077-22 Oracle PDF exam questions, relevant to the actual exam, you can take a print of all questions and prepare them anytime, anywhere.
Realistic Scenario Based Oracle
1Z0-1077-22 PDF Exam Questions:
Everyone wants to become certified Oracle Cloud and improve his/her resume. You should practice with real 1Z0-1077-22 questions. Students can benefit from the 1Z0-1077-22 exam questions which are available in PDF format. The 1Z0-1077-22 exam questions and answers are designed to match the criteria of the actual exam. If you use scenario-based Oracle 1Z0-1077-22 questions you will have an extra potential to clear the exam on the first attempt.
Q1.
You are implementing the entire suite of Supply Chain Management Cloud for an auto component manufacturing and distribution company. This company has a manufacturing facility where different auto electrical components are produced to fulfill the demand that originates from various customers. One of the components that the company sells to its customers requires specialized operations; therefore, the company outsources it to an external manufacturer instead of producing it in its own facility.
Which two steps are required to fulfill the demand for this component through outsourced manufacturing? (Choose two.)
Q2.
Which process requires the Process Supply Chain Orchestration Interface process to be executed manually so that a supply order gets created?
Answer: E
See the explanation below.
Needs to be run manually for Inventory MINMAX
Q3.
Identify the task that the seeded Warehouse Operator role can perform.
Answer: B
See the explanation below.
The warehouse operator does the following work: Pick loads, including monitoring and performing the picking activity, and create pick slips for outbound shipments, replenishment, and requisition. Search for a pick slip and confirm the pick slip in a single action.
Q4.
How does Order Management interact with multiple fulfillment systems to fulfill sales order lines?
Q5.
You are in the process of setting up a constraint that prohibits update to an extensible flexfield in a fulfillment line if Ship From Warehouse is X and the fulfillment line is booked. You are able to see the extensible flexfield on the ''Manage Constraint Entities'' page but not on the ''Manage Processing Constraints'' page.
What could be the reason?
Answer: D
See the explanation below.
A record set is a group of records that are bound by common attribute values for the purpose of constraint evaluation. You can define conditions and specify a record set to be validated for a given condition as defined by the validation template.
Reliable Source Of Preparation For
Oracle Order Management Cloud Order to Cash 2022 Implementation Professional Exam.
We provide Oracle Cloud certification questions along with answers to assist students in passing the Oracle Exam. You can enhance your Oracle 1Z0-1077-22 preparation with the help of an online practice engine. Try out our Oracle 1Z0-1077-22 questions because 98% of Examskit users passed the final 1Z0-1077-22 exam in one go.