Oracle 1Z0-1003-22 PDF
Exam Questions:
How to Get Success in Oracle 1Z0-1003-22 Exam:
Avoid deceptive 1Z0-1003-22 PDF Exam Questions.
Focus on 1Z0-1003-22 Questions (PDF) based on the latest exam syllabus.
Make notes of Oracle 1Z0-1003-22 PDF for better learning.
Prepare from our latest Oracle 1Z0-1003-22 PDF file and get success in first attempt.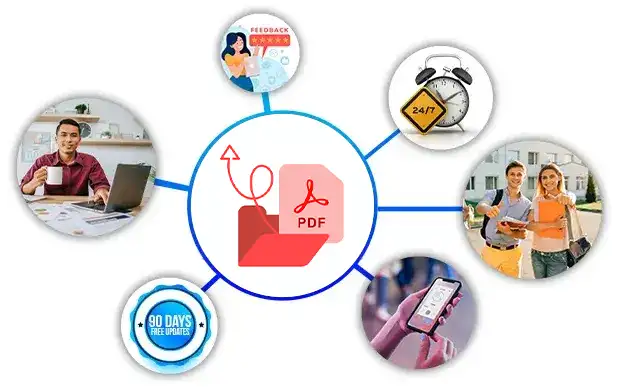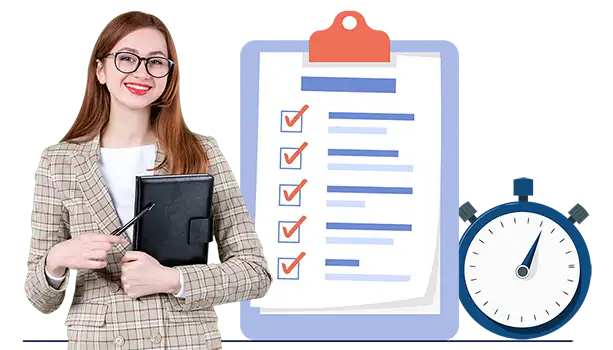 Prepare Oracle 1Z0-1003-22 Exam
Within Short Time
Your knowledge and abilities are validated by passing the Oracle 1Z0-1003-22 exam. Our PDF questions and answers will help you prepare for the 1Z0-1003-22 exam in a short time because it includes questions similar to the real Oracle exam questions. After downloading the 1Z0-1003-22 Oracle PDF exam questions, relevant to the actual exam, you can take a print of all questions and prepare them anytime, anywhere.
Realistic Scenario Based Oracle
1Z0-1003-22 PDF Exam Questions:
Everyone wants to become certified Oracle Cloud and improve his/her resume. You should practice with real 1Z0-1003-22 questions. Students can benefit from the 1Z0-1003-22 exam questions which are available in PDF format. The 1Z0-1003-22 exam questions and answers are designed to match the criteria of the actual exam. If you use scenario-based Oracle 1Z0-1003-22 questions you will have an extra potential to clear the exam on the first attempt.
Q1.
Which two default attributes serve as stand-alone keys for work zones?
Q2.
A customer wants to configure the OFSC GUI to show when a resource has not activated their route by the exact planned shift start time and send an email to the resource's supervisor.
Which two options are true regarding how this requirement is supported?
Q3.
A utility company sees several "New Connect" activities being dropped into the routing bucket during the day.
They want "Meter Read" activities to be removed from the technician's route so that the "New Connect" activities can be assigned if the technician qualifies for the activity
They enabled reoptimization in their route plan and created a reoptimization filter targeting the "Meter Read" activities.
What additional settings are required in the route plan to meet the desired behavior?
Q4.
A technician has been assigned a scheduled activity that he or she needs to perform later in the day.
Their company has a policy that their technicians perform some advance testing as an administrative task prior to the activity.
Which option would enable them to account for their time performing these tasks?
Q5.
A customer has found that there are some instances where their technicians have recorded either exceptionally short (for example, "one-minute-wonders") or long (for example, they forgot to set the status to "complete") activity durations.
Given the importance of accurate data in a time-based self-learning system, which two constraints are in place and can be modified to ensure that outlier circumstances such as these do not affect future activity duration estimations?
Reliable Source Of Preparation For
Oracle Field Service 2022 Implementation Professional Exam.
We provide Oracle Cloud certification questions along with answers to assist students in passing the Oracle Exam. You can enhance your Oracle 1Z0-1003-22 preparation with the help of an online practice engine. Try out our Oracle 1Z0-1003-22 questions because 98% of Examskit users passed the final 1Z0-1003-22 exam in one go.