Microsoft PL-900 PDF
Exam Questions:
How to Get Success in Microsoft PL-900 Exam:
Avoid deceptive PL-900 PDF Exam Questions.
Focus on PL-900 Questions (PDF) based on the latest exam syllabus.
Make notes of Microsoft PL-900 PDF for better learning.
Prepare from our latest Microsoft PL-900 PDF file and get success in first attempt.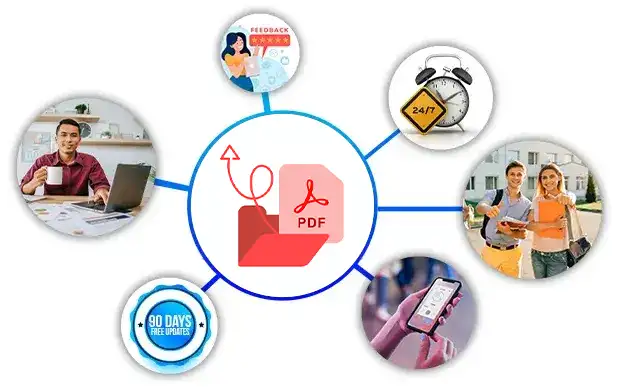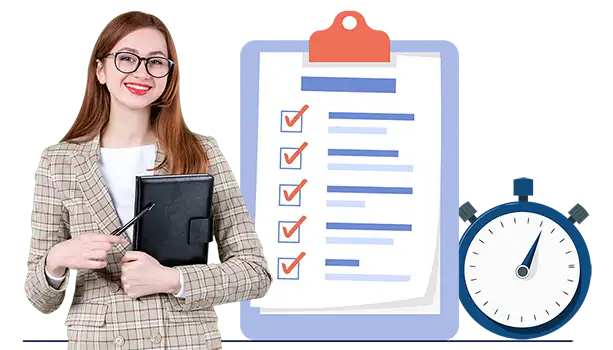 Prepare Microsoft PL-900 Exam
Within Short Time
Your knowledge and abilities are validated by passing the Microsoft PL-900 exam. Our PDF questions and answers will help you prepare for the PL-900 exam in a short time because it includes questions similar to the real Microsoft exam questions. After downloading the PL-900 Microsoft PDF exam questions, relevant to the actual exam, you can take a print of all questions and prepare them anytime, anywhere.
Realistic Scenario Based Microsoft
PL-900 PDF Exam Questions:
Everyone wants to become certified Microsoft Power Platform and improve his/her resume. You should practice with real PL-900 questions. Students can benefit from the PL-900 exam questions which are available in PDF format. The PL-900 exam questions and answers are designed to match the criteria of the actual exam. If you use scenario-based Microsoft PL-900 questions you will have an extra potential to clear the exam on the first attempt.
Q1.
This question requires that you evaluate the BOLD text to determine if it is correct.
You have a Power Apps app. You create a new version of the app and then publish the new version. A customer goes through the process of restoring the previous version of the app. In the Version tab for the app, you will see two versions of the app.
Review the underlined text. If it makes the statement correct, select ''No change is needed.'' If the statement is incorrect, select the answer choice that makes the statement correct.
Answer: C
See the explanation below.
Restore a canvas app to a previous version in PowerApps.
1. Open powerapps.com, and then click or tap Apps in the left navigation bar.
2. Near the right edge, click or tap the info icon for the app that you want to restore.
3. Click or tap the Versions tab, and then click or tap Restore for the version that you want to restore.

4. In the confirmation dialog box, click or tap Restore.
A new version is added to your list.

https://docs.microsoft.com/en-us/powerapps/maker/canvas-apps/restore-an-app
Q2.
A company uses Dynamics 365 Sales. The company uses a browser-based app named Sales Hub.
You need ensure that users can access data from mobile devices.
Which app should users install?
Q3.
You are a customer service manager.
You need to implement a Power Apps portal that allows customers to submit cases.
Which type of data source is used?
Q4.
A distribution company has multiple warehouses.
Tax rates charged on sales orders need to be calculated based on locality and region.
You need to recommend a cost-effective solution that can be implemented quickly.
What should you recommend?
Q5.
You need to implement Microsoft Business Applications along with the Microsoft Power platform.
Which three Microsoft products are part of the Power platform? Each correct answer presents a complete
solution.
NOTE: Each correct selection is worth one point.
Answer: A, C, E
See the explanation below.
The Power Platform uses PowerApps, Power BI, and Power Automate (previously named Flow) to customize, extend, and build all the apps you need for your business and unlock the potential of Office 365 and Dynamics 365.
Reliable Source Of Preparation For
Microsoft Power Platform Fundamentals Exam.
We provide Microsoft Power Platform certification questions along with answers to assist students in passing the Microsoft Exam. You can enhance your Microsoft PL-900 preparation with the help of an online practice engine. Try out our Microsoft PL-900 questions because 98% of Examskit users passed the final PL-900 exam in one go.