Microsoft PL-100 PDF
Exam Questions:
How to Get Success in Microsoft PL-100 Exam:
Avoid deceptive PL-100 PDF Exam Questions.
Focus on PL-100 Questions (PDF) based on the latest exam syllabus.
Make notes of Microsoft PL-100 PDF for better learning.
Prepare from our latest Microsoft PL-100 PDF file and get success in first attempt.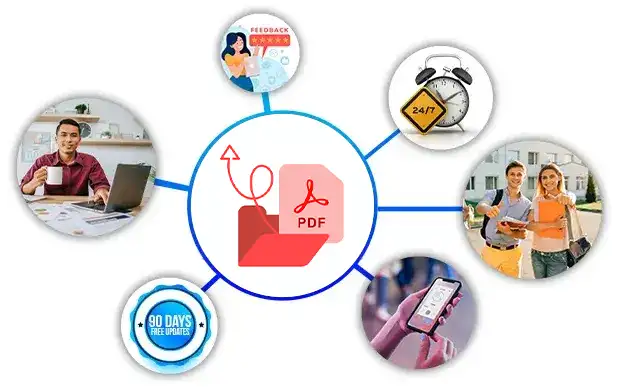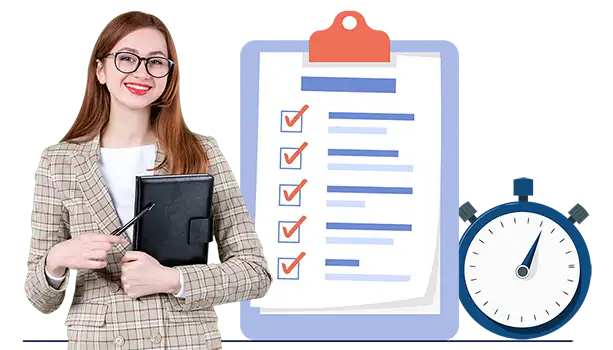 Prepare Microsoft PL-100 Exam
Within Short Time
Your knowledge and abilities are validated by passing the Microsoft PL-100 exam. Our PDF questions and answers will help you prepare for the PL-100 exam in a short time because it includes questions similar to the real Microsoft exam questions. After downloading the PL-100 Microsoft PDF exam questions, relevant to the actual exam, you can take a print of all questions and prepare them anytime, anywhere.
Realistic Scenario Based Microsoft
PL-100 PDF Exam Questions:
Everyone wants to become certified Microsoft Power Platform App Maker Associate and improve his/her resume. You should practice with real PL-100 questions. Students can benefit from the PL-100 exam questions which are available in PDF format. The PL-100 exam questions and answers are designed to match the criteria of the actual exam. If you use scenario-based Microsoft PL-100 questions you will have an extra potential to clear the exam on the first attempt.
Q1.
You need to provide the app to Tailwind Traders.
What should you do?
Answer: C
See the explanation below.
Scenario: The completed app and all supporting components must be provided to Tailwind Traders. Tailwind Traders must not be able to make changes to any of the components.
Managed Solution: A managed solution is a finalized solution that can be distributed and installed. They are created by exporting an unmanaged solution by setting restrictions to prevent any further customizations. The whole point of Managed is locking down the Component states so they cannot be edited. Deleting the Managed Solution will remove all its customisations as well as data contained. Managed Solutions become read only once deployed so they cannot be manipulated.
https://powerusers.microsoft.com/t5/Power-Apps-Pro-Dev-ISV/Managed-vs-Unmanaged/td-p/495685
Q2.
You need to provide all app components of the application to Tailwind Traders.
What should you do?
Q3.
You need to meet the requirements for sales representative that submit status reports.
How should you configure the flow?
Answer: C
See the explanation below.
Salespeople often do not set status of RFQs in the Sales Log to Won when a sale is closed and the customer purchase order is received.
Include a dashboard that shows all currently active quotes, their status in the sales cycle, the probability of closing, and estimated manufacturing and installation dates, by customer, product division, status, and salesperson.
Q4.
You need to create the mobile app.
Which type of app should you create?
Answer: D
See the explanation below.
An accessible canvas app will allow users with vision, hearing, and other impairments to successfully use the app. In addition to being a requirement for many governments and organizations, following the below guidelines increases usability for all users, regardless of their abilities.
https://docs.microsoft.com/en-us/powerapps/maker/canvas-apps/accessible-apps
Q5.
You need to configure functionality for submitting status reports.
What should you do?
Answer: C
See the explanation below.
Scenario: The app must be able to run both online and offline. If the mobile device on which the app runs is connected to the internet, the app must immediately submit the status report.
When data is submitted offline, the data must be stored in the app until the app is back online.
Mobile users often need to be productive even when they have limited or no connectivity.
LoadData and SaveData combine to form a simple mechanism to store small amounts of data on a local device. By using these functions, you can add simple offline capabilities to your app.
The SaveData function stores a collection for later use under a name.
The LoadData function reloads a collection by name that was previously saved with SaveData. You can't use this function to load a collection from another source.
https://docs.microsoft.com/en-us/powerapps/maker/canvas-apps/functions/function-savedata-loaddata
This is a case study. Case studies are not timed separately. You can use as much exam time as you would like to complete each case. However, there may be additional case studies and sections on this exam. You must manage your time to ensure that you are able to complete all questions included on this exam in the time provided.
To answer the questions included in a case study, you will need to reference information that is provided in the case study. Case studies might contain exhibits and other resources that provide more information about the scenario that is described in the case study. Each question is independent of the other questions in this case study.
At the end of this case study, a review screen will appear. This screen allows you to review your answers and to make changes before you move to the next section of the exam. After you begin a new section, you cannot return to this section.
To start the case study
To display the first question in this case study, click the Next button. Use the buttons in the left pane to explore the content of the case study before you answer the questions. Clicking these buttons displays information such as business requirements, existing environment, and problem statements. When you are ready to answer a question, click the Question button to return to the question.
Background
Reliable Source Of Preparation For
Microsoft Power Platform App Maker Exam.
We provide Microsoft Power Platform App Maker Associate certification questions along with answers to assist students in passing the Microsoft Exam. You can enhance your Microsoft PL-100 preparation with the help of an online practice engine. Try out our Microsoft PL-100 questions because 98% of Examskit users passed the final PL-100 exam in one go.