Microsoft MD-102 PDF
Exam Questions:
How to Get Success in Microsoft MD-102 Exam:
Avoid deceptive MD-102 PDF Exam Questions.
Focus on MD-102 Questions (PDF) based on the latest exam syllabus.
Make notes of Microsoft MD-102 PDF for better learning.
Prepare from our latest Microsoft MD-102 PDF file and get success in first attempt.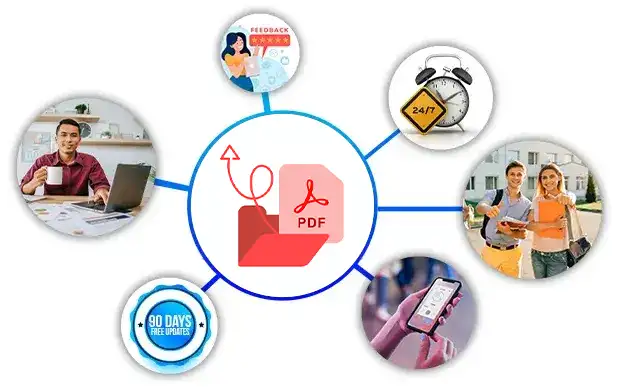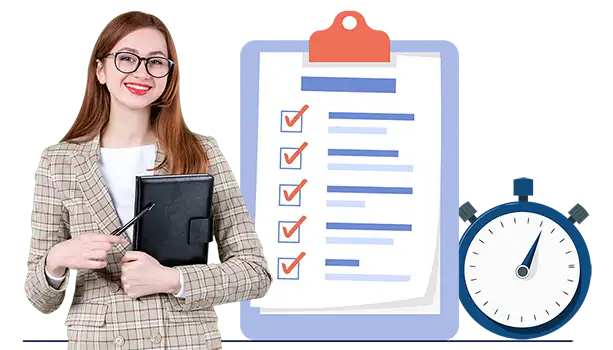 Prepare Microsoft MD-102 Exam
Within Short Time
Your knowledge and abilities are validated by passing the Microsoft MD-102 exam. Our PDF questions and answers will help you prepare for the MD-102 exam in a short time because it includes questions similar to the real Microsoft exam questions. After downloading the MD-102 Microsoft PDF exam questions, relevant to the actual exam, you can take a print of all questions and prepare them anytime, anywhere.
Realistic Scenario Based Microsoft
MD-102 PDF Exam Questions:
Everyone wants to become certified Microsoft 365 and improve his/her resume. You should practice with real MD-102 questions. Students can benefit from the MD-102 exam questions which are available in PDF format. The MD-102 exam questions and answers are designed to match the criteria of the actual exam. If you use scenario-based Microsoft MD-102 questions you will have an extra potential to clear the exam on the first attempt.
Q1.
Which user can enroll Device6 in Intune?
Q2.
Which users can purchase and assign App1?
Q3.
You need to ensure that computer objects can be created as part of the Windows Autopilot deployment. The solution must meet the technical requirements.
To what should you grant the right to create the computer objects?
Q4.
You implement Boundary1 based on the planned changes.
Which devices have a network boundary of 192.168.1.0/24 applied?
Q5.
Which devices are registered by using the Windows Autopilot deployment service?
Answer: C
See the explanation below.
Scenario: Windows Autopilot Configuration
Assignments
Included groups: Group1
Excluded groups: Group2
Device1 is member of Group1.
Device2 is member of Group1 and member of Group2.
Device3 is member of Group1.
Group1 and Group2 have a Membership type of Assigned.
Exclusion takes precedence over inclusion in the following same group type scenarios.
This is a case study. Case studies are not timed separately. You can use as much exam time as you would like to complete each case. However, there may be additional case studies and sections on this exam. You must manage your time to ensure that you are able to complete all questions included on this exam in the time provided.
To answer the questions included in a case study, you will need to reference information that is provided in the case study. Case studies might contain exhibits and other resources that provide more information about the scenario that is described in the case study. Each question is independent of the other questions in this case study.
At the end of this case study, a review screen will appear. This screen allows you to review your answers and to make changes before you move to the next section of the exam. After you begin a new section, you cannot return to this section.
Reliable Source Of Preparation For
Endpoint Administrator Exam.
We provide Microsoft 365 certification questions along with answers to assist students in passing the Microsoft Exam. You can enhance your Microsoft MD-102 preparation with the help of an online practice engine. Try out our Microsoft MD-102 questions because 98% of Examskit users passed the final MD-102 exam in one go.