Microsoft MD-101 PDF
Exam Questions:
How to Get Success in Microsoft MD-101 Exam:
Avoid deceptive MD-101 PDF Exam Questions.
Focus on MD-101 Questions (PDF) based on the latest exam syllabus.
Make notes of Microsoft MD-101 PDF for better learning.
Prepare from our latest Microsoft MD-101 PDF file and get success in first attempt.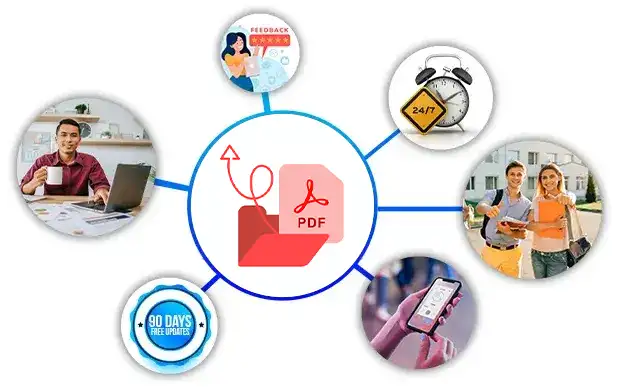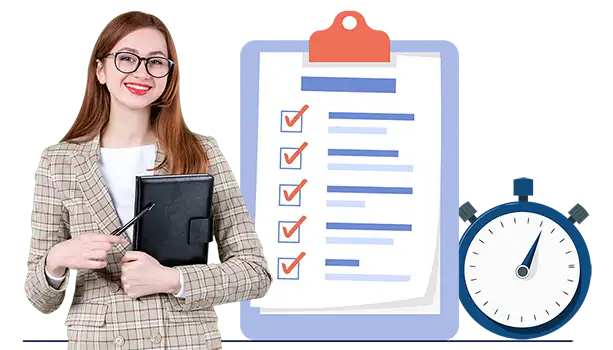 Prepare Microsoft MD-101 Exam
Within Short Time
Your knowledge and abilities are validated by passing the Microsoft MD-101 exam. Our PDF questions and answers will help you prepare for the MD-101 exam in a short time because it includes questions similar to the real Microsoft exam questions. After downloading the MD-101 Microsoft PDF exam questions, relevant to the actual exam, you can take a print of all questions and prepare them anytime, anywhere.
Realistic Scenario Based Microsoft
MD-101 PDF Exam Questions:
Everyone wants to become certified Microsoft 365 and improve his/her resume. You should practice with real MD-101 questions. Students can benefit from the MD-101 exam questions which are available in PDF format. The MD-101 exam questions and answers are designed to match the criteria of the actual exam. If you use scenario-based Microsoft MD-101 questions you will have an extra potential to clear the exam on the first attempt.
Q1.
You need to capture the required information for the sales department computers to meet the technical
requirements.
Which Windows PowerShell command should you run first?
Q2.
What should you configure to meet the technical requirements for the Azure AD-joined computers?
Q3.
What should you use to meet the technical requirements for Azure DevOps?
Q4.
What should you upgrade before you can configure the environment to support co-management?
Q5.
You need to meet the device management requirements for the developers.
What should you implement?
Answer: B
See the explanation below.
Litware identifies the following device management requirements:
Ensure that Microsoft Edge Favorites are accessible from all computers to which the developers sign in.
Enterprise State Roaming allows for the synchronization of Microsoft Edge browser setting, including favorites and reading list, across devices.
https://docs.microsoft.com/en-us/azure/active-directory/devices/enterprise-state-roaming-windows-settings-reference
This is a case study. Case studies are not timed separately. You can use as much exam time as you would like to complete each case. However, there may be additional case studies and sections on this exam. You must manage your time to ensure that you are able to complete all questions included on this exam in the time provided.
To answer the questions included in a case study, you will need to reference information that is provided in the case study. Case studies might contain exhibits and other resources that provide more information about the scenario that is described in the case study. Each question is independent of the other questions in this case study.
At the end of this case study, a review screen will appear. This screen allows you to review your answers and to make changes before you move to the next section of the exam. After you begin a new section, you cannot return to this section.
To start the case study
To display the first question in this case study, click the Next button. Use the buttons in the left pane to explore the content of the case study before you answer the questions. Clicking these buttons displays information such as business requirements, existing environment, and problem statements. When you are ready to answer a question, click the Question button to return to the question.
Overview
Contoso, Ltd, is a consulting company that has a main office in Montreal and two branch offices in Seattle and New York.
Contoso has the users and computers shown in the following table.
The company has IT, human resources (HR), legal (LEG), marketing (MKG) and finance (FIN) departments.
Contoso uses Microsoft Store for Business and recently purchased a Microsoft 365 subscription.
The company is opening a new branch office in Phoenix. Most of the users in the Phoenix office will work from home.
Reliable Source Of Preparation For
Managing Modern Desktops Exam.
We provide Microsoft 365 certification questions along with answers to assist students in passing the Microsoft Exam. You can enhance your Microsoft MD-101 preparation with the help of an online practice engine. Try out our Microsoft MD-101 questions because 98% of Examskit users passed the final MD-101 exam in one go.