Microsoft MB-800 PDF
Exam Questions:
How to Get Success in Microsoft MB-800 Exam:
Avoid deceptive MB-800 PDF Exam Questions.
Focus on MB-800 Questions (PDF) based on the latest exam syllabus.
Make notes of Microsoft MB-800 PDF for better learning.
Prepare from our latest Microsoft MB-800 PDF file and get success in first attempt.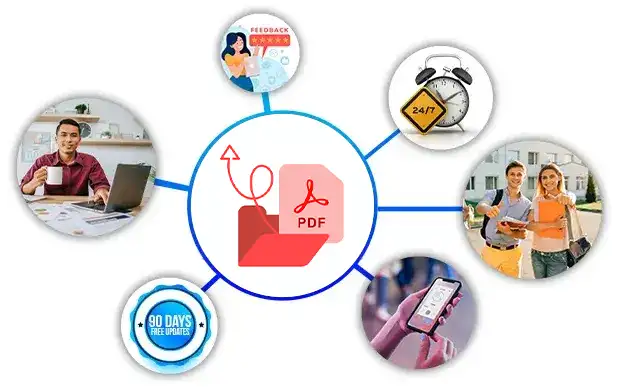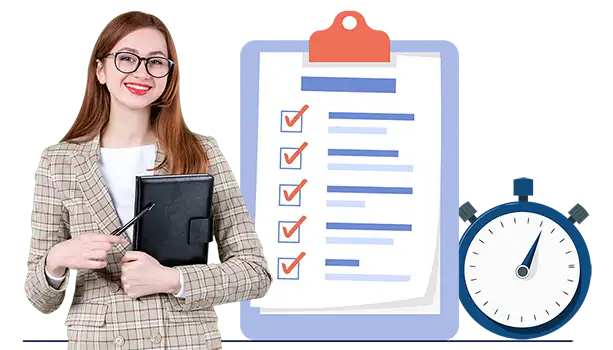 Prepare Microsoft MB-800 Exam
Within Short Time
Your knowledge and abilities are validated by passing the Microsoft MB-800 exam. Our PDF questions and answers will help you prepare for the MB-800 exam in a short time because it includes questions similar to the real Microsoft exam questions. After downloading the MB-800 Microsoft PDF exam questions, relevant to the actual exam, you can take a print of all questions and prepare them anytime, anywhere.
Realistic Scenario Based Microsoft
MB-800 PDF Exam Questions:
Everyone wants to become certified Microsoft Dynamics 365 and improve his/her resume. You should practice with real MB-800 questions. Students can benefit from the MB-800 exam questions which are available in PDF format. The MB-800 exam questions and answers are designed to match the criteria of the actual exam. If you use scenario-based Microsoft MB-800 questions you will have an extra potential to clear the exam on the first attempt.
Q1.
You need to configure sales for the cash and carry desk.
What should you select?
Q2.
You need to configure the new customer creation process.
Which two areas must you configure? Each correct answer presents part of the solution
NOTE: Each correct selection is worth one point.
Q3.
You need to set up payment terms for buying groups.
Which two actions should you perform? Each correct answer presents part of the solution.
NOTE: Each correct selection is worth one point.
Q4.
A customer in the restaurant buying group purchases olive oil on the date of the overstock special.
You need to verify the sales price of the product for the customer.
Which price will the system generate?
Answer: C
See the explanation below.
An overstocked olive oil has a regular price of $20 per unit.
However, on a specific day only, there is an overstock special at a 15 percent discount off the regular price.
The 15% is deducted from the 'regular' price ($20), not the special price that the restaurant buying group pay ($18).
Q5.
You need to configure sales invoicing.
What are two possible ways to achieve this goal? Each correct answer presents a complete solution.
NOTE: Each correct selection is worth one point.
Answer: A, E
See the explanation below.
This is a case study. Case studies are not timed separately. You can use as much exam time as you would like to complete each case. However, there may be additional case studies and sections on this exam. You must manage your time to ensure that you are able to complete all questions included on this exam in the time provided.
To answer the questions included in a case study, you will need to reference information that is provided in the case study. Case studies might contain exhibits and other resources that provide more information about the scenario that is described in the case study. Each question is independent of the other questions in this case study.
At the end of this case study, a review screen will appear. This screen allows you to review your answers and to make changes before you move to the next section of the exam. After you begin a new section, you cannot return to this section.
To start the case study
To display the first question in the case study, click the Next button. Use the buttons in the left pane to explore the content of the case study before you answer the questions. Clicking these buttons displays information such as business requirements, existing environment, and problem statements. When you are ready to answer a question, click the Question button to return to the question.
Background
Best for You Organics Company is a mid-sized wholesale distributor of organic produce and other food items to national retail grocery store chains. Over half the company's revenue is from produce with an average shelf life of less than a week. The remaining revenue comes from shelf-stable canned and packaged items.
Best for You Organics experienced substantial growth in the last two years. They expanded from one location to three locations, increased the number of employees from 25 to over 100, and more than doubled their revenue. The company's business forecast predicts a steady rate of growth of at least 20percent annually for the next five years.
As a result of their expansion, Best for You Organics is experiencing delays and bottlenecks in their processes. The company has decided to implement Dynamics 365 Business Central as a new Enterprise Resource Planning (ERP) solution to increase efficiency and automation to support their continued growth.
Reliable Source Of Preparation For
Microsoft Dynamics 365 Business Central Functional Consultant Exam.
We provide Microsoft Dynamics 365 certification questions along with answers to assist students in passing the Microsoft Exam. You can enhance your Microsoft MB-800 preparation with the help of an online practice engine. Try out our Microsoft MB-800 questions because 98% of Examskit users passed the final MB-800 exam in one go.