Microsoft MB-220 PDF
Exam Questions:
How to Get Success in Microsoft MB-220 Exam:
Avoid deceptive MB-220 PDF Exam Questions.
Focus on MB-220 Questions (PDF) based on the latest exam syllabus.
Make notes of Microsoft MB-220 PDF for better learning.
Prepare from our latest Microsoft MB-220 PDF file and get success in first attempt.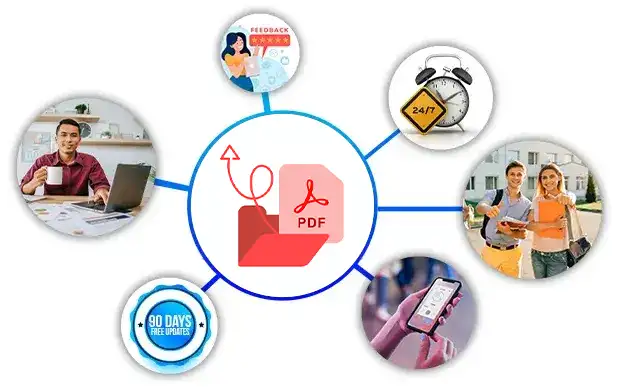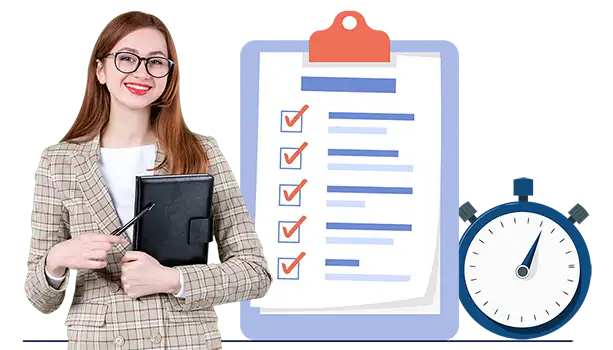 Prepare Microsoft MB-220 Exam
Within Short Time
Your knowledge and abilities are validated by passing the Microsoft MB-220 exam. Our PDF questions and answers will help you prepare for the MB-220 exam in a short time because it includes questions similar to the real Microsoft exam questions. After downloading the MB-220 Microsoft PDF exam questions, relevant to the actual exam, you can take a print of all questions and prepare them anytime, anywhere.
Realistic Scenario Based Microsoft
MB-220 PDF Exam Questions:
Everyone wants to become certified Microsoft Dynamics 365 and improve his/her resume. You should practice with real MB-220 questions. Students can benefit from the MB-220 exam questions which are available in PDF format. The MB-220 exam questions and answers are designed to match the criteria of the actual exam. If you use scenario-based Microsoft MB-220 questions you will have an extra potential to clear the exam on the first attempt.
Q1.
In order to follow recommended guidelines, you will need to synchronize only those entities that are necessary to meet ProseWare's business objectives.
In addition to the typical entities synced automatically (contact, accounts, events, interactions, etc), which two additional entities will ProseWare need to enable for synchronization? Each answer represents a partial solution.
Q2.
The time is currently 6:30pm on Monday night. You have been tasked with creating and sending a LinkedIn post on the company's account advertising an event.
Following ProseWare's standards, which two options will you choose when preparing this message? Each answer represents a partial solution.
Q3.
Based on ProseWare's licenses and subscriptions, which two items are within allowed limits? Each answer represents a complete solution.
Q4.
Which two statements must be true in order for a User to approve marketing content? Each answer presents part of the solution.
Answer: A, D
See the explanation below.
https://docs.microsoft.com/en-us/dynamics365/marketing/developer/marketing-approvals-feature
This is a case study. Case studies are not timed separately. You can use as much exam time as you would like to complete each case. However, there may be additional case studies and sections on this exam. You must manage your time to ensure that you are able to complete all questions included on this exam in the time provided.
To answer the questions included in a case study, you will need to reference information that is provided in the case study. Case studies might contain exhibits and other resources that provide more information about the scenario that is described in the case study. Each question is independent of the other questions in this case study.
At the end on this case study, a review screen will appear. This screen allows you to review your answers and to make changes before you move to the next section of the exam. After you begin a new section, you cannot return to this section.
To start the case study
To display the first question in this case study, click the Next button. Use the buttons in the left pane to explore the content of the case study before you answer the questions. Clicking these buttons displays information such as business requirements, existing environment, and problem statements. If the case study has an All Information tab, note that the information displayed is identical to the information displayed on the subsequent tabs. When you are ready to answer a question, click the Question button to return to the question.
Q5.
You need to create a customer journey for a global campaign related to the latest Contoso course offerings. All operating regions need to be covered.
Based on best practices, how many customer journeys and marketing emails do you need to create?
Reliable Source Of Preparation For
Microsoft Dynamics 365 Marketing Functional Consultant Exam.
We provide Microsoft Dynamics 365 certification questions along with answers to assist students in passing the Microsoft Exam. You can enhance your Microsoft MB-220 preparation with the help of an online practice engine. Try out our Microsoft MB-220 questions because 98% of Examskit users passed the final MB-220 exam in one go.