Microsoft DP-203 PDF
Exam Questions:
How to Get Success in Microsoft DP-203 Exam:
Avoid deceptive DP-203 PDF Exam Questions.
Focus on DP-203 Questions (PDF) based on the latest exam syllabus.
Make notes of Microsoft DP-203 PDF for better learning.
Prepare from our latest Microsoft DP-203 PDF file and get success in first attempt.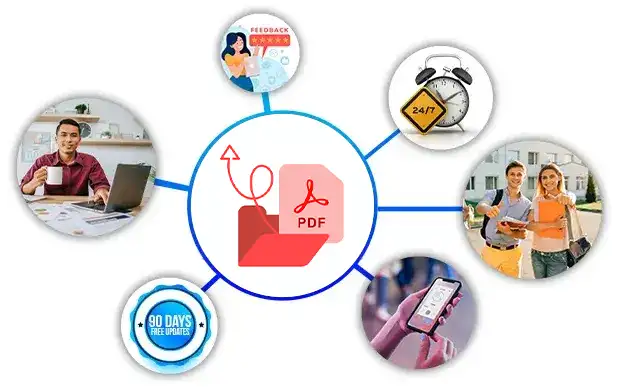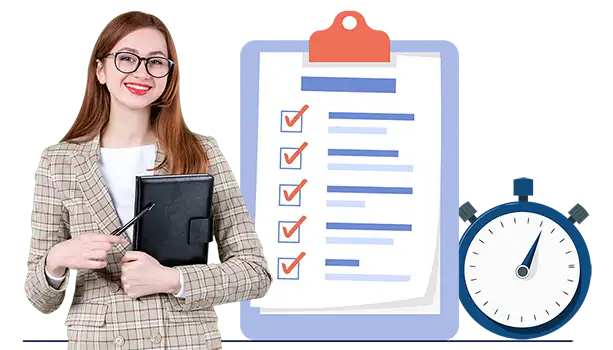 Prepare Microsoft DP-203 Exam
Within Short Time
Your knowledge and abilities are validated by passing the Microsoft DP-203 exam. Our PDF questions and answers will help you prepare for the DP-203 exam in a short time because it includes questions similar to the real Microsoft exam questions. After downloading the DP-203 Microsoft PDF exam questions, relevant to the actual exam, you can take a print of all questions and prepare them anytime, anywhere.
Realistic Scenario Based Microsoft
DP-203 PDF Exam Questions:
Everyone wants to become certified Azure Data Engineer Associate and improve his/her resume. You should practice with real DP-203 questions. Students can benefit from the DP-203 exam questions which are available in PDF format. The DP-203 exam questions and answers are designed to match the criteria of the actual exam. If you use scenario-based Microsoft DP-203 questions you will have an extra potential to clear the exam on the first attempt.
Q1.
You need to integrate the on-premises data sources and Azure Synapse Analytics. The solution must meet the data integration requirements.
Which type of integration runtime should you use?
Q2.
You need to implement the surrogate key for the retail store table. The solution must meet the sales transaction
dataset requirements.
What should you create?
Answer: A
See the explanation below.
Scenario: Implement a surrogate key to account for changes to the retail store addresses.
A surrogate key on a table is a column with a unique identifier for each row. The key is not generated from the table data. Data modelers like to create surrogate keys on their tables when they design data warehouse models. You can use the IDENTITY property to achieve this goal simply and effectively without affecting load performance.
https://docs.microsoft.com/en-us/azure/synapse-analytics/sql-data-warehouse/sql-data-warehouse-tables-identity
Q3.
You need to design a data retention solution for the Twitter teed data records. The solution must meet the customer sentiment analytics requirements.
Which Azure Storage functionality should you include in the solution?
Q4.
You need to design a data retention solution for the Twitter feed data records. The solution must meet the customer sentiment analytics requirements.
Which Azure Storage functionality should you include in the solution?
Answer: B
See the explanation below.
Scenario: Purge Twitter feed data records that are older than two years.
Data sets have unique lifecycles. Early in the lifecycle, people access some data often. But the need for access often drops drastically as the data ages. Some data remains idle in the cloud and is rarely accessed once stored. Some data sets expire days or months after creation, while other data sets are actively read and modified throughout their lifetimes. Azure Storage lifecycle management offers a rule-based policy that you can use to transition blob data to the appropriate access tiers or to expire data at the end of the data lifecycle.
https://docs.microsoft.com/en-us/azure/storage/blobs/lifecycle-management-overview
This is a case study. Case studies are not timed separately. You can use as much exam time as you would like to complete each case. However, there may be additional case studies and sections on this exam. You must manage your time to ensure that you are able to complete all questions included on this exam in the time provided.
To answer the questions included in a case study, you will need to reference information that is provided in the case study. Case studies might contain exhibits and other resources that provide more information about the scenario that is described in the case study. Each question is independent of the other questions in this case study.
At the end of this case study, a review screen will appear. This screen allows you to review your answers and to make changes before you move to the next section of the exam. After you begin a new section, you cannot return to this section.
To start the case study
To display the first question in this case study, click the Next button. Use the buttons in the left pane to explore the content of the case study before you answer the questions. Clicking these buttons displays information such as business requirements, existing environment, and problem statements. If the case study has an All Information tab, note that the information displayed is identical to the information displayed on the subsequent tabs. When you are ready to answer a question, click the Question button to return to the question.
Overview
Litware, Inc. owns and operates 300 convenience stores across the US. The company sells a variety of packaged foods and drinks, as well as a variety of prepared foods, such as sandwiches and pizzas.
Litware has a loyalty club whereby members can get daily discounts on specific items by providing their membership number at checkout.
Litware employs business analysts who prefer to analyze data by using Microsoft Power BI, and data scientists who prefer analyzing data in Azure Databricks notebooks.
Q5.
What should you do to improve high availability of the real-time data processing solution?
Answer: A
See the explanation below.
Guarantee Stream Analytics job reliability during service updates
Part of being a fully managed service is the capability to introduce new service functionality and improvements at a rapid pace. As a result, Stream Analytics can have a service update deploy on a weekly (or more frequent) basis. No matter how much testing is done there is still a risk that an existing, running job may break due to the introduction of a bug. If you are running mission critical jobs, these risks need to be avoided. You can reduce this risk by following Azure's paired region model.
Scenario: The application development team will create an Azure event hub to receive real-time sales data, including store number, date, time, product ID, customer loyalty number, price, and discount amount, from the point of sale (POS) system and output the data to data storage in Azure
https://docs.microsoft.com/en-us/azure/stream-analytics/stream-analytics-job-reliability
Reliable Source Of Preparation For
Data Engineering on Microsoft Azure Exam.
We provide Azure Data Engineer Associate certification questions along with answers to assist students in passing the Microsoft Exam. You can enhance your Microsoft DP-203 preparation with the help of an online practice engine. Try out our Microsoft DP-203 questions because 98% of Examskit users passed the final DP-203 exam in one go.