Microsoft AI-900 PDF
Exam Questions:
How to Get Success in Microsoft AI-900 Exam:
Avoid deceptive AI-900 PDF Exam Questions.
Focus on AI-900 Questions (PDF) based on the latest exam syllabus.
Make notes of Microsoft AI-900 PDF for better learning.
Prepare from our latest Microsoft AI-900 PDF file and get success in first attempt.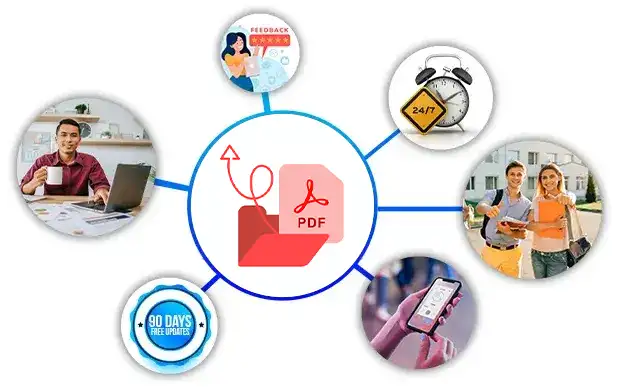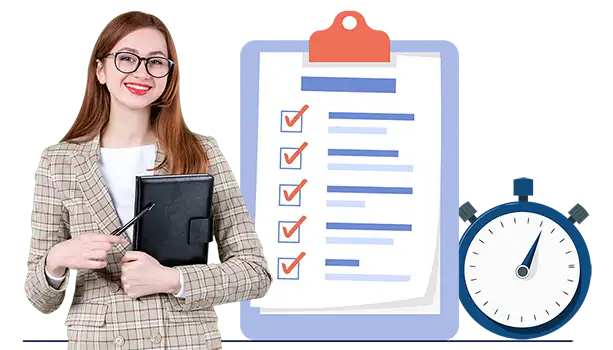 Prepare Microsoft AI-900 Exam
Within Short Time
Your knowledge and abilities are validated by passing the Microsoft AI-900 exam. Our PDF questions and answers will help you prepare for the AI-900 exam in a short time because it includes questions similar to the real Microsoft exam questions. After downloading the AI-900 Microsoft PDF exam questions, relevant to the actual exam, you can take a print of all questions and prepare them anytime, anywhere.
Realistic Scenario Based Microsoft
AI-900 PDF Exam Questions:
Everyone wants to become certified Azure AI Fundamentals and improve his/her resume. You should practice with real AI-900 questions. Students can benefit from the AI-900 exam questions which are available in PDF format. The AI-900 exam questions and answers are designed to match the criteria of the actual exam. If you use scenario-based Microsoft AI-900 questions you will have an extra potential to clear the exam on the first attempt.
Q1.
A company employs a team of customer service agents to provide telephone and email support to customers.
The company develops a webchat bot to provide automated answers to common customer queries.
Which business benefit should the company expect as a result of creating the webchat bot solution?
Q2.
For a machine learning progress, how should you split data for training and evaluation?
Q3.
You build a machine learning model by using the automated machine learning user interface (UI).
You need to ensure that the model meets the Microsoft transparency principle for responsible AI.
What should you do?
Answer: B
See the explanation below.
Model Explain Ability.
Most businesses run on trust and being able to open the ML ''black box'' helps build transparency and trust. In heavily regulated industries like healthcare and banking, it is critical to comply with regulations and best practices. One key aspect of this is understanding the relationship between input variables (features) and model output. Knowing both the magnitude and direction of the impact each feature (feature importance) has on the predicted value helps better understand and explain the model. With model explain ability, we enable you to understand feature importance as part of automated ML runs.
https://azure.microsoft.com/en-us/blog/new-automated-machine-learning-capabilities-in-azure-machine-learning-service/
Q4.
You are designing an AI system that empowers everyone, including people who have hearing, visual, and other impairments.
This is an example of which Microsoft guiding principle for responsible AI?
Q5.
You are building an AI system.
Which task should you include to ensure that the service meets the Microsoft transparency principle for responsible AI?
Reliable Source Of Preparation For
Microsoft Azure AI Fundamentals Exam.
We provide Azure AI Fundamentals certification questions along with answers to assist students in passing the Microsoft Exam. You can enhance your Microsoft AI-900 preparation with the help of an online practice engine. Try out our Microsoft AI-900 questions because 98% of Examskit users passed the final AI-900 exam in one go.