CompTIA PT0-002 PDF
Exam Questions:
How to Get Success in CompTIA PT0-002 Exam:
Avoid deceptive PT0-002 PDF Exam Questions.
Focus on PT0-002 Questions (PDF) based on the latest exam syllabus.
Make notes of CompTIA PT0-002 PDF for better learning.
Prepare from our latest CompTIA PT0-002 PDF file and get success in first attempt.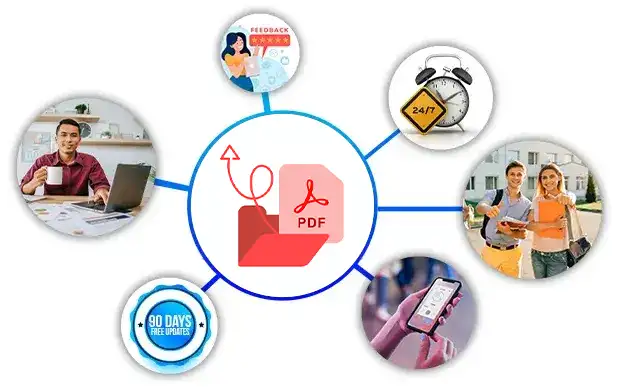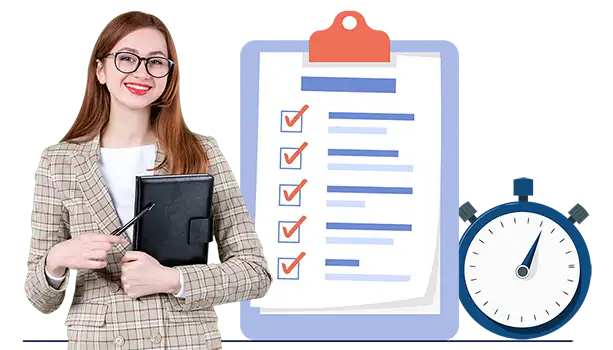 Prepare CompTIA PT0-002 Exam
Within Short Time
Your knowledge and abilities are validated by passing the CompTIA PT0-002 exam. Our PDF questions and answers will help you prepare for the PT0-002 exam in a short time because it includes questions similar to the real CompTIA exam questions. After downloading the PT0-002 CompTIA PDF exam questions, relevant to the actual exam, you can take a print of all questions and prepare them anytime, anywhere.
Realistic Scenario Based CompTIA
PT0-002 PDF Exam Questions:
Everyone wants to become certified CompTIA PenTest+ and improve his/her resume. You should practice with real PT0-002 questions. Students can benefit from the PT0-002 exam questions which are available in PDF format. The PT0-002 exam questions and answers are designed to match the criteria of the actual exam. If you use scenario-based CompTIA PT0-002 questions you will have an extra potential to clear the exam on the first attempt.
Q1.
A client wants a security assessment company to perform a penetration test against its hot site. The purpose of the test is to determine the effectiveness of the defenses that protect against disruptions to business continuity. Which of the following is the MOST important action to take before starting this type of assessment?
Q2.
Performing a penetration test against an environment with SCADA devices brings additional safety risk because the:
Answer: D
See the explanation below.
'A significant issue identified by Wiberg is that using active network scanners, such as Nmap, presents a weakness when attempting port recognition or service detection on SCADA devices. Wiberg states that active tools such as Nmap can use unusual TCP segment data to try and find available ports. Furthermore, they can open a massive amount of connections with a specific SCADA device but then fail to close them gracefully.' And since SCADA and ICS devices are designed and implemented with little attention having been paid to the operational security of these devices and their ability to handle errors or unexpected events, the presence idle open connections may result into errors that cannot be handled by the devices.
Q3.
Which of the following documents describes specific activities, deliverables, and schedules for a penetration tester?
Q4.
A company hired a penetration-testing team to review the cyber-physical systems in a manufacturing plant. The team immediately discovered the supervisory systems and PLCs are both connected to the company intranet. Which of the following assumptions, if made by the penetration-testing team, is MOST likely to be
valid?
Q5.
A new security firm is onboarding its first client. The client only allowed testing over the weekend and needed the results Monday morning. However, the assessment team was not able to access the environment as expected until Monday. Which of the following should the security company have acquired BEFORE the start of the assessment?
Reliable Source Of Preparation For
CompTIA PenTest+ Certification Exam .
We provide CompTIA PenTest+ certification questions along with answers to assist students in passing the CompTIA Exam. You can enhance your CompTIA PT0-002 preparation with the help of an online practice engine. Try out our CompTIA PT0-002 questions because 98% of Examskit users passed the final PT0-002 exam in one go.