CompTIA DA0-001 PDF
Exam Questions:
How to Get Success in CompTIA DA0-001 Exam:
Avoid deceptive DA0-001 PDF Exam Questions.
Focus on DA0-001 Questions (PDF) based on the latest exam syllabus.
Make notes of CompTIA DA0-001 PDF for better learning.
Prepare from our latest CompTIA DA0-001 PDF file and get success in first attempt.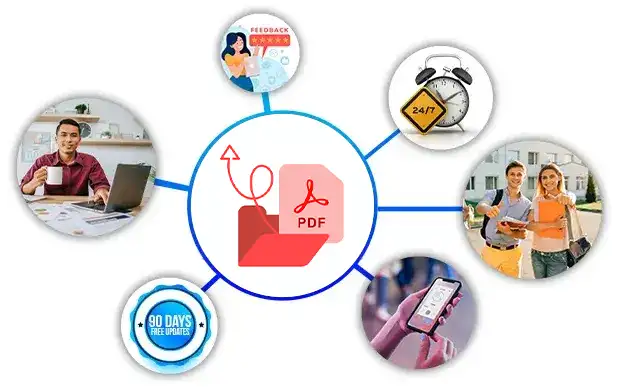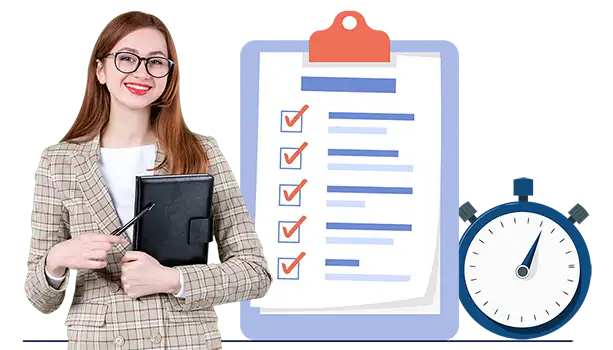 Prepare CompTIA DA0-001 Exam
Within Short Time
Your knowledge and abilities are validated by passing the CompTIA DA0-001 exam. Our PDF questions and answers will help you prepare for the DA0-001 exam in a short time because it includes questions similar to the real CompTIA exam questions. After downloading the DA0-001 CompTIA PDF exam questions, relevant to the actual exam, you can take a print of all questions and prepare them anytime, anywhere.
Realistic Scenario Based CompTIA
DA0-001 PDF Exam Questions:
Everyone wants to become certified CompTIA Data+ and improve his/her resume. You should practice with real DA0-001 questions. Students can benefit from the DA0-001 exam questions which are available in PDF format. The DA0-001 exam questions and answers are designed to match the criteria of the actual exam. If you use scenario-based CompTIA DA0-001 questions you will have an extra potential to clear the exam on the first attempt.
Q1.
A data analyst needs to calculate the mean for Q1 sales using the data set below:
Which of the following is the mean?
Q2.
A data analyst is creating a report that will provide information about various regions, products, and time periods. Which of the following formats would be the MOST efficient way to deliver this report?
Q3.
A customer list from a financial services company is shown below:

A data analyst wants to create a likely-to-buy score on a scale from 0 to 100, based on an average of the three numerical variables: number of credit cards, age, and income. Which of the following should the analyst do to the variables to ensure they all have the same weight in the score calculation?
Q4.
Which of the following actions should be taken when transmitting data to mitigate the chance of a data leak occurring? (Choose two.)
Q5.
A data analyst has been asked to organize the table below in the following ways:
By sales from high to low -
By state in alphabetic order -

Which of the following functions will allow the data analyst to organize the table in this manner?
Reliable Source Of Preparation For
CompTIA Data+ Certification Exam .
We provide CompTIA Data+ certification questions along with answers to assist students in passing the CompTIA Exam. You can enhance your CompTIA DA0-001 preparation with the help of an online practice engine. Try out our CompTIA DA0-001 questions because 98% of Examskit users passed the final DA0-001 exam in one go.