CompTIA 220-1102 PDF
Exam Questions:
How to Get Success in CompTIA 220-1102 Exam:
Avoid deceptive 220-1102 PDF Exam Questions.
Focus on 220-1102 Questions (PDF) based on the latest exam syllabus.
Make notes of CompTIA 220-1102 PDF for better learning.
Prepare from our latest CompTIA 220-1102 PDF file and get success in first attempt.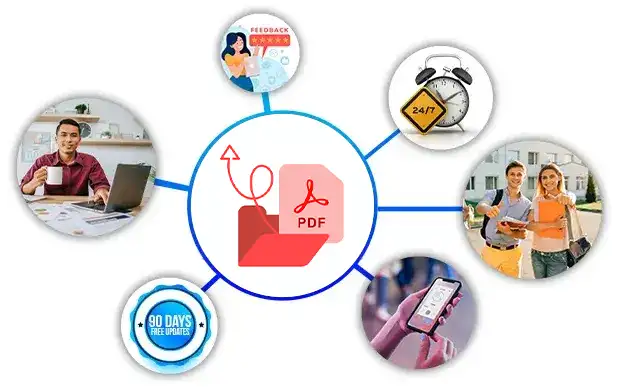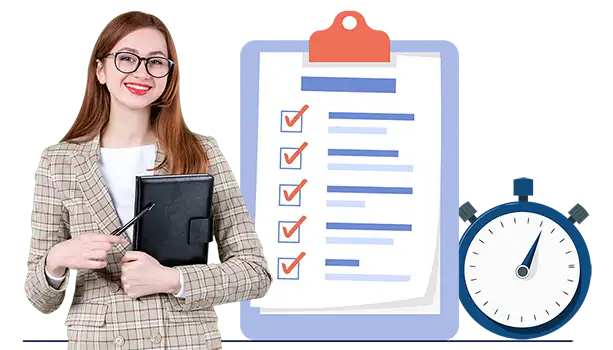 Prepare CompTIA 220-1102 Exam
Within Short Time
Your knowledge and abilities are validated by passing the CompTIA 220-1102 exam. Our PDF questions and answers will help you prepare for the 220-1102 exam in a short time because it includes questions similar to the real CompTIA exam questions. After downloading the 220-1102 CompTIA PDF exam questions, relevant to the actual exam, you can take a print of all questions and prepare them anytime, anywhere.
Realistic Scenario Based CompTIA
220-1102 PDF Exam Questions:
Everyone wants to become certified CompTIA A+ and improve his/her resume. You should practice with real 220-1102 questions. Students can benefit from the 220-1102 exam questions which are available in PDF format. The 220-1102 exam questions and answers are designed to match the criteria of the actual exam. If you use scenario-based CompTIA 220-1102 questions you will have an extra potential to clear the exam on the first attempt.
Q1.
A technician installed a known-good, compatible motherboard on a new laptop. However, the motherboard is not working on the laptop. Which of the following should the technician MOST likely have done to prevent damage?
Q2.
A technician receives a ticket indicating the user cannot resolve external web pages However, specific IP addresses are working. Which of the following does the technician MOST likely need to change on the workstation to resolve the issue?
Q3.
A technician needs to recommend the best backup method that will mitigate ransomware attacks. Only a few files are regularly modified, however, storage space is a concern. Which of the following backup methods would BEST address these concerns?
Q4.
A change advisory board did not approve a requested change due to the lack of alternative actions if implementation failed. Which of the following should be updated before requesting approval again?
Q5.
A user is having phone issues after installing a new application that claims to optimize performance. The user downloaded the application directly from the vendor's website and is now experiencing high network utilization and is receiving repeated security warnings. Which of the following should the technician perform FIRST to mitigate the issue?
Reliable Source Of Preparation For
CompTIA A+ Core 2 Exam .
We provide CompTIA A+ certification questions along with answers to assist students in passing the CompTIA Exam. You can enhance your CompTIA 220-1102 preparation with the help of an online practice engine. Try out our CompTIA 220-1102 questions because 98% of Examskit users passed the final 220-1102 exam in one go.