Cisco 350-801 PDF
Exam Questions:
How to Get Success in Cisco 350-801 Exam:
Avoid deceptive 350-801 PDF Exam Questions.
Focus on 350-801 Questions (PDF) based on the latest exam syllabus.
Make notes of Cisco 350-801 PDF for better learning.
Prepare from our latest Cisco 350-801 PDF file and get success in first attempt.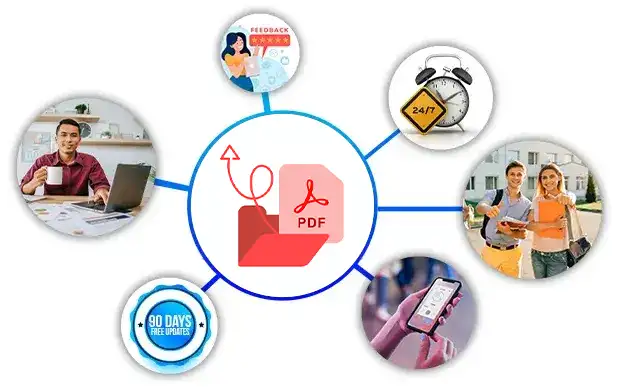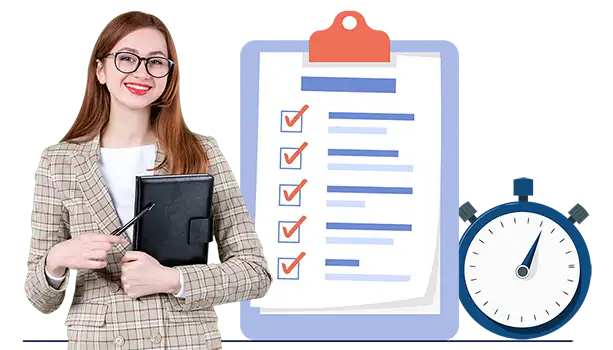 Prepare Cisco 350-801 Exam
Within Short Time
Your knowledge and abilities are validated by passing the Cisco 350-801 exam. Our PDF questions and answers will help you prepare for the 350-801 exam in a short time because it includes questions similar to the real Cisco exam questions. After downloading the 350-801 Cisco PDF exam questions, relevant to the actual exam, you can take a print of all questions and prepare them anytime, anywhere.
Realistic Scenario Based Cisco
350-801 PDF Exam Questions:
Everyone wants to become certified Cisco Certified Internetwork Expert Collaboration and improve his/her resume. You should practice with real 350-801 questions. Students can benefit from the 350-801 exam questions which are available in PDF format. The 350-801 exam questions and answers are designed to match the criteria of the actual exam. If you use scenario-based Cisco 350-801 questions you will have an extra potential to clear the exam on the first attempt.
Q1.
Refer to the exhibit.

Refer to the exhibit. An administrator is attempting to register a SIP phone to a Cisco UCM but the registration is failing. The IP address of the SIP Phone is 10.117.34.222 and the IP address of the Cisco UCM is 10.0.101.10. Pings from the SIP phone to the Cisco UCM are successful. What is the cause of this issue and how should it be resolved?
Q2.
Refer to the exhibit.

Refer to the exhibit. An engineer configures a VoIP dial peer on a Cisco gateway. Which codec is used?
Q3.
When a call Is delivered to a gateway, the calling and called party number must be adapted to the PSTN service requirements of the trunk group. If a call is destined locally, the + sign and the explicit country code must be replaced with a national prefix. For the same city or region, the local area code must be replaced by a local prefix as applicable. Assuming that a Cisco UCM has a SIP trunk to a New York gateway (area code 917). which two combinations of solutions localize the calling and called party for a New York phone user? (Choose two.)
A.

B.

C.

D.

E.

Q4.
An administrator needs to create a partial PRI consisting of the first seven timeslots available. Which configuration snippet configures the ISDN E1 PRI for this task?
A.

B.

C.

D.

Q5.
A customer reports that the Cisco UCM toll-fraud prevention does not work correctly, and the customer is receiving charges for unapproved international calls as a result. Which two configuration changes resolve the issues? (Choose two.)
Reliable Source Of Preparation For
Implementing and Operating Cisco Collaboration Core Technologies Exam.
We provide Cisco Certified Internetwork Expert Collaboration certification questions along with answers to assist students in passing the Cisco Exam. You can enhance your Cisco 350-801 preparation with the help of an online practice engine. Try out our Cisco 350-801 questions because 98% of Examskit users passed the final 350-801 exam in one go.