Cisco 300-410 PDF
Exam Questions:
How to Get Success in Cisco 300-410 Exam:
Avoid deceptive 300-410 PDF Exam Questions.
Focus on 300-410 Questions (PDF) based on the latest exam syllabus.
Make notes of Cisco 300-410 PDF for better learning.
Prepare from our latest Cisco 300-410 PDF file and get success in first attempt.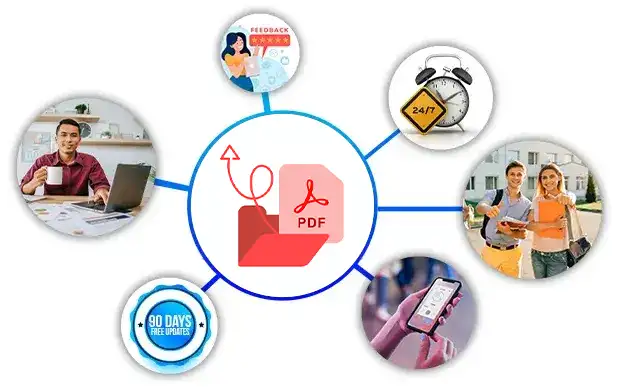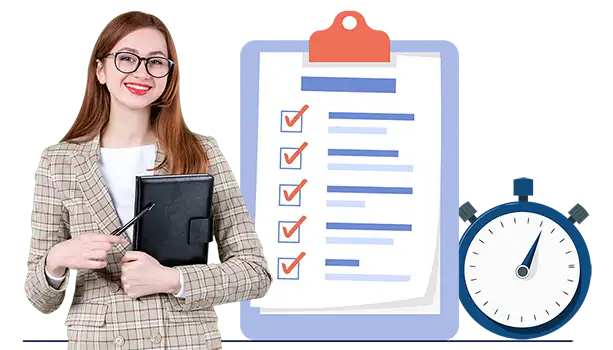 Prepare Cisco 300-410 Exam
Within Short Time
Your knowledge and abilities are validated by passing the Cisco 300-410 exam. Our PDF questions and answers will help you prepare for the 300-410 exam in a short time because it includes questions similar to the real Cisco exam questions. After downloading the 300-410 Cisco PDF exam questions, relevant to the actual exam, you can take a print of all questions and prepare them anytime, anywhere.
Realistic Scenario Based Cisco
300-410 PDF Exam Questions:
Everyone wants to become certified Cisco Certified Network Professional and improve his/her resume. You should practice with real 300-410 questions. Students can benefit from the 300-410 exam questions which are available in PDF format. The 300-410 exam questions and answers are designed to match the criteria of the actual exam. If you use scenario-based Cisco 300-410 questions you will have an extra potential to clear the exam on the first attempt.
Q1.
Refer to the exhibit.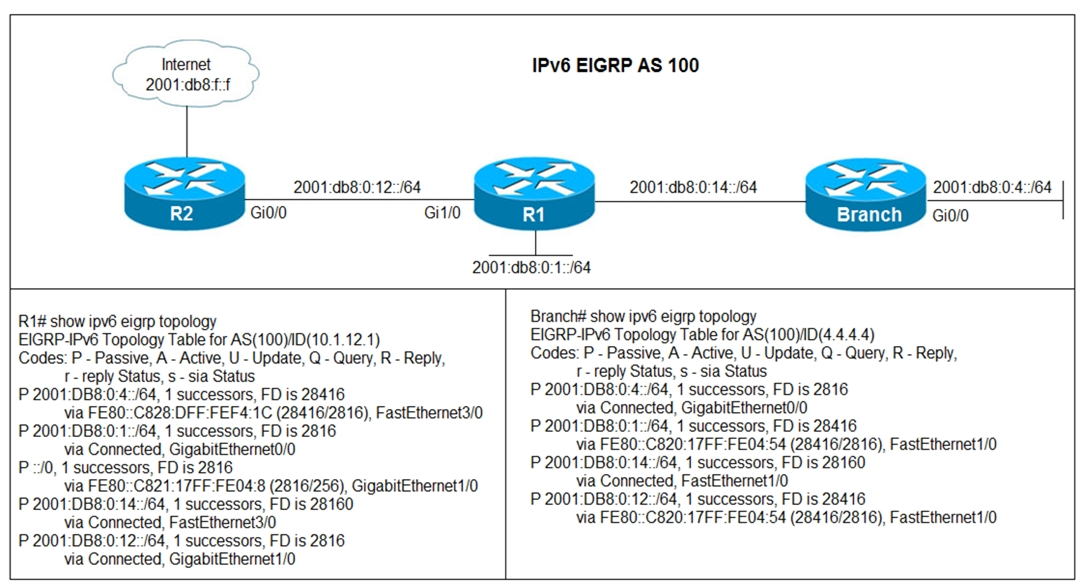 Users in the branch network of 2001:db8:0:4::/64 report that they cannot access the Internet. Which command is issued in IPv6 router EIGRP 100 configuration mode to solve this issue?
Q2.
Refer to the exhibit.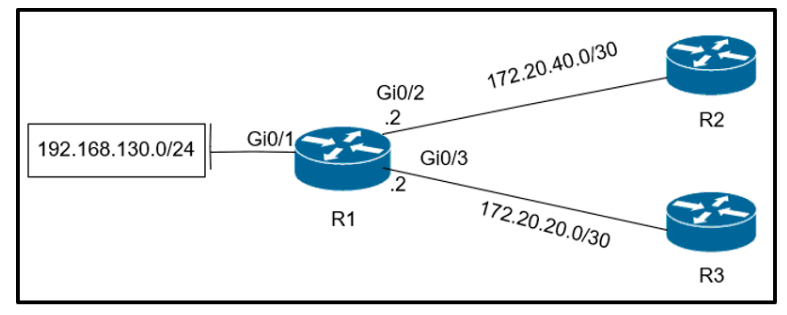 Which configuration configures a policy on R1 to forward any traffic that is sourced from
the 192.168.130.0/24 network to R2?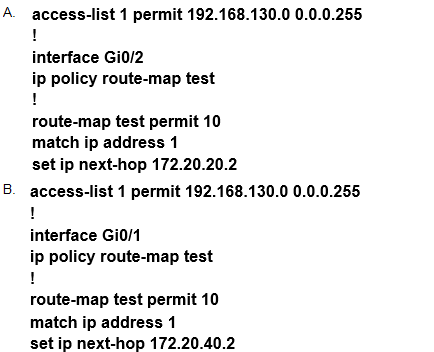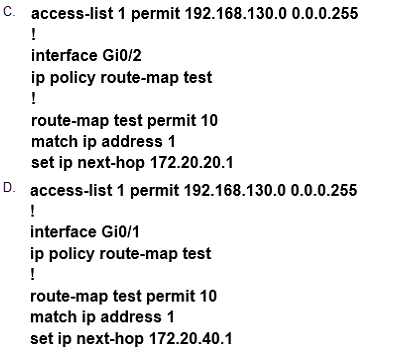 Q3.
R2 has a locally originated prefix 192.168.130.0/24 and has these configurations:

What is the result when the route-map OUT command is applied toward an eBGP neighbor R1 (1.1.1.1) by using the neighbor 1.1.1.1 route-map OUT out command?
Q4.
Which method changes the forwarding decision that a router makes without first changing the routing table or influencing the IP data plane?
Q5.
Refer to the exhibit.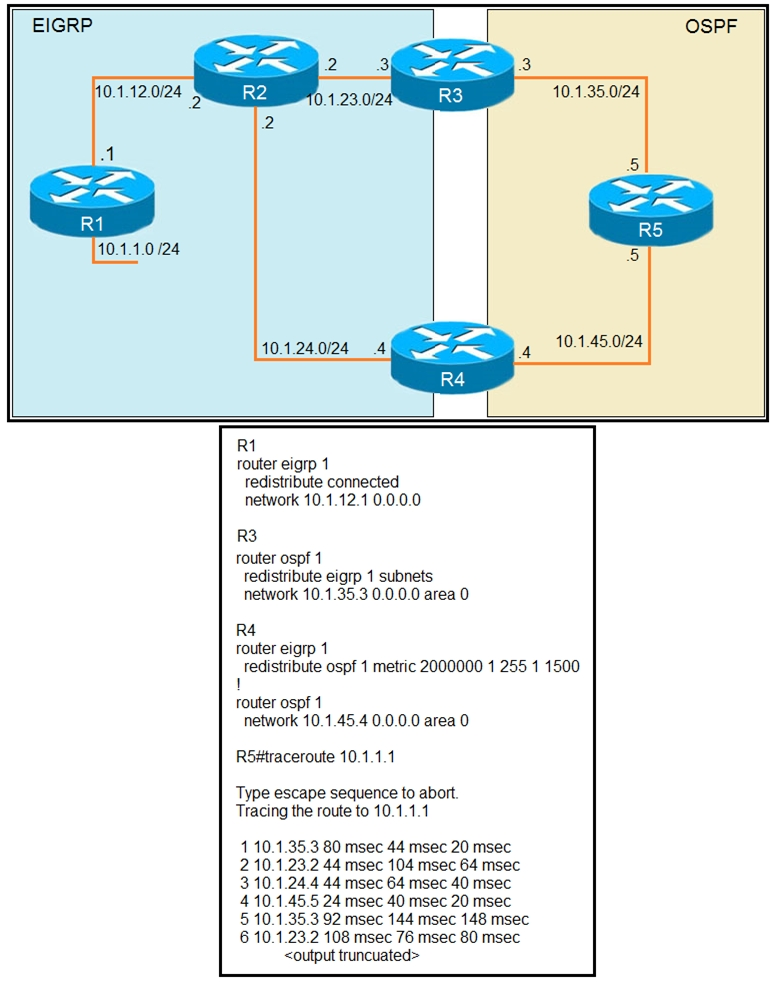 The output of the trace route from R5 shows a loop in the network. Which configuration
prevents this loop?
A)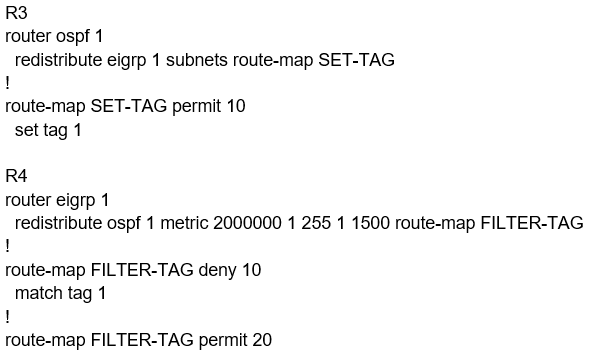 B)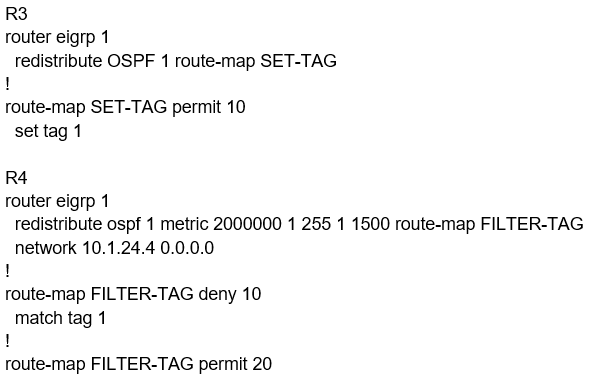 C)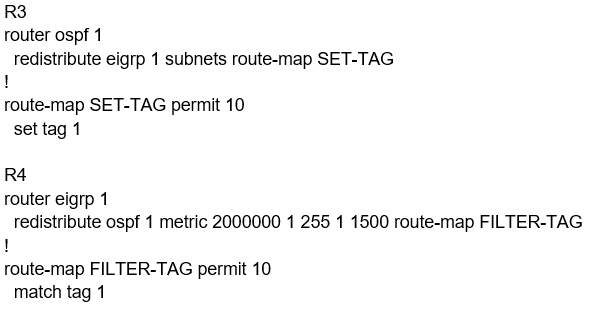 D)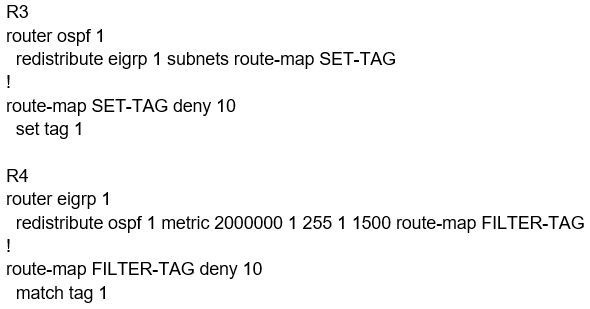 Answer: A
See the explanation below.
The reason for the loop is that R2 is forwarding the packets destined to 10.1.1.1 to R4, instead of R1. This is because in the redistribute OSPF statement, BW metric has a higher value and delay has a value of 1. So, R2 chooses R4 over R1 for 10.1.1.0/24 subnet causing a loop. Now, R5 learns 10.1.1.0/24 from R3 and advertises the same route to R4, that R4 redistributes back in EIGRP. If R3 sets a tag of 1 while redistributing EIGRP in OSPF, and R4 denies all the OSPF routes with tag 1 while redistributing, it will not advertise 10.1.1.0/24 back into EIGRP. Hence, the loop will be broken.
Reliable Source Of Preparation For
Implementing Cisco Enterprise Advanced Routing and Services Exam.
We provide Cisco Certified Network Professional certification questions along with answers to assist students in passing the Cisco Exam. You can enhance your Cisco 300-410 preparation with the help of an online practice engine. Try out our Cisco 300-410 questions because 98% of Examskit users passed the final 300-410 exam in one go.