Amazon SAA-C03 PDF
Exam Questions:
How to Get Success in Amazon SAA-C03 Exam:
Avoid deceptive SAA-C03 PDF Exam Questions.
Focus on SAA-C03 Questions (PDF) based on the latest exam syllabus.
Make notes of Amazon SAA-C03 PDF for better learning.
Prepare from our latest Amazon SAA-C03 PDF file and get success in first attempt.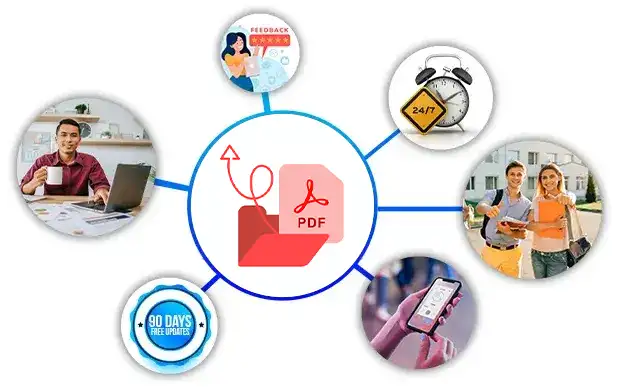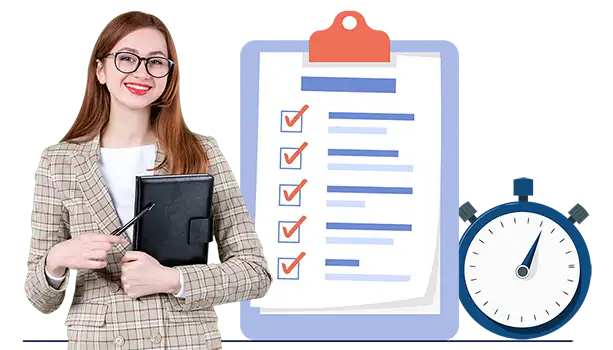 Prepare Amazon SAA-C03 Exam
Within Short Time
Your knowledge and abilities are validated by passing the Amazon SAA-C03 exam. Our PDF questions and answers will help you prepare for the SAA-C03 exam in a short time because it includes questions similar to the real Amazon exam questions. After downloading the SAA-C03 Amazon PDF exam questions, relevant to the actual exam, you can take a print of all questions and prepare them anytime, anywhere.
Realistic Scenario Based Amazon
SAA-C03 PDF Exam Questions:
Everyone wants to become certified Amazon Associate and improve his/her resume. You should practice with real SAA-C03 questions. Students can benefit from the SAA-C03 exam questions which are available in PDF format. The SAA-C03 exam questions and answers are designed to match the criteria of the actual exam. If you use scenario-based Amazon SAA-C03 questions you will have an extra potential to clear the exam on the first attempt.
Q1.
A company collects temperature, humidity, and atmospheric pressure data in cities across multiple continents. The average volume of data collected per site each day is 500 GB. Each site has a high-speed internet connection. The company's weather forecasting applications are based in a single Region and analyze the data daily.
What is the FASTEST way to aggregate data from all of these global sites?
Q2.
A company needs the ability to analyze the log files of its proprietary application. The logs are stored in JSON format in an Amazon S3 bucket Queries will be simple and will run on-demand A solutions architect needs to perform the analysis with minimal changes to the existing architecture
What should the solutions architect do to meet these requirements with the LEAST amount of operational overhead?
Answer: C
See the explanation below.
Amazon Athena can be used to query JSON in S3
Q3.
A company uses AWS Organizations to manage multiple AWS accounts for different departments. The management account has an Amazon S3 bucket that contains project reports. The company wants to limit access to this S3 bucket to only users of accounts within the organization in AWS Organizations.
Which solution meets these requirements with the LEAST amount of operational overhead?
Q4.
An application runs on an Amazon EC2 instance in a VPC. The application processes logs that are stored in an Amazon S3 bucket. The EC2 instance needs to access the S3 bucket without connectivity to the internet.
Which solution will provide private network connectivity to Amazon S3?
Answer: A
See the explanation below.
VPC endpoint allows you to connect to AWS services using a private network instead of using the public Internet
Q5.
A company is hosting a web application on AWS using a single Amazon EC2 instance that stores user-uploaded documents in an Amazon EBS volume. For better scalability and availability, the company duplicated the architecture and created a second EC2 instance and EBS volume in another Availability Zone placing both behind an Application Load Balancer After completing this change, users reported that, each time they refreshed the website, they could see one subset of their documents or the other, but never all of the documents at the same time.
What should a solutions architect propose to ensure users see all of their documents at once?
Answer: A
See the explanation below.
Amazon EFS provides file storage in the AWS Cloud. With Amazon EFS, you can create a file system, mount the file system on an Amazon EC2 instance, and then read and write data to and from your file system. You can mount an Amazon EFS file system in your VPC, through the Network File System versions 4.0 and
4.1 (NFSv4) protocol. We recommend using a current generation Linux NFSv4.1 client, such as those found in the latest Amazon Linux, Redhat, and Ubuntu
AMIs, in conjunction with the Amazon EFS Mount Helper. For instructions, see Using the amazon-efs-utils Tools.
For a list of Amazon EC2 Linux Amazon Machine Images (AMIs) that support this protocol, see NFS Support. For some AMIs, you'll need to install an NFS client to mount your file system on your Amazon EC2 instance. For instructions, see Installing the NFS Client.
You can access your Amazon EFS file system concurrently from multiple NFS clients, so applications that scale beyond a single connection can access a file system. Amazon EC2 instances running in multiple Availability Zones within the same AWS Region can access the file system, so that many users can access and share a common data source.
https://docs.aws.amazon.com/efs/latest/ug/how-it-works.html#how-it-works-ec2
Reliable Source Of Preparation For
AWS Certified Solutions Architect - Associate Exam.
We provide Amazon Associate certification questions along with answers to assist students in passing the Amazon Exam. You can enhance your Amazon SAA-C03 preparation with the help of an online practice engine. Try out our Amazon SAA-C03 questions because 98% of Examskit users passed the final SAA-C03 exam in one go.