Amazon MLS-C01 PDF
Exam Questions:
How to Get Success in Amazon MLS-C01 Exam:
Avoid deceptive MLS-C01 PDF Exam Questions.
Focus on MLS-C01 Questions (PDF) based on the latest exam syllabus.
Make notes of Amazon MLS-C01 PDF for better learning.
Prepare from our latest Amazon MLS-C01 PDF file and get success in first attempt.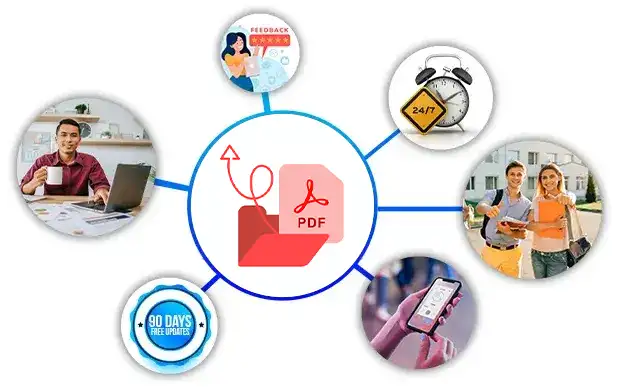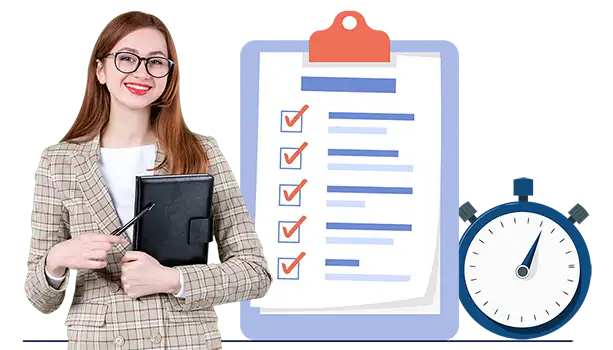 Prepare Amazon MLS-C01 Exam
Within Short Time
Your knowledge and abilities are validated by passing the Amazon MLS-C01 exam. Our PDF questions and answers will help you prepare for the MLS-C01 exam in a short time because it includes questions similar to the real Amazon exam questions. After downloading the MLS-C01 Amazon PDF exam questions, relevant to the actual exam, you can take a print of all questions and prepare them anytime, anywhere.
Realistic Scenario Based Amazon
MLS-C01 PDF Exam Questions:
Everyone wants to become certified Amazon Specialty and improve his/her resume. You should practice with real MLS-C01 questions. Students can benefit from the MLS-C01 exam questions which are available in PDF format. The MLS-C01 exam questions and answers are designed to match the criteria of the actual exam. If you use scenario-based Amazon MLS-C01 questions you will have an extra potential to clear the exam on the first attempt.
Q1.
A Machine Learning Specialist is working with multiple data sources containing billions of records that need to be joined. What feature engineering and model development approach should the Specialist take with a dataset this large?
Q2.
A Machine Learning Specialist has completed a proof of concept for a company using a small data sample and now the Specialist is ready to implement an end-to-end solution in AWS using Amazon SageMaker The historical training data is stored in Amazon RDS
Which approach should the Specialist use for training a model using that data?
Q3.
Which of the following metrics should a Machine Learning Specialist generally use to compare/evaluate machine learning classification models against each other?
Q4.
A Machine Learning Specialist is using Amazon SageMaker to host a model for a highly available customer-facing application .
The Specialist has trained a new version of the model, validated it with historical data, and now wants to deploy it to production To limit any risk of a negative customer experience, the Specialist wants to be able to monitor the model and roll it back, if needed
What is the SIMPLEST approach with the LEAST risk to deploy the model and roll it back, if needed?
Q5.
A manufacturing company has a large set of labeled historical sales data The manufacturer would like to predict how many units of a particular part should be produced each quarter Which machine learning approach should be used to solve this problem?
Reliable Source Of Preparation For
AWS Certified Machine Learning - Specialty Exam.
We provide Amazon Specialty certification questions along with answers to assist students in passing the Amazon Exam. You can enhance your Amazon MLS-C01 preparation with the help of an online practice engine. Try out our Amazon MLS-C01 questions because 98% of Examskit users passed the final MLS-C01 exam in one go.