Amazon DOP-C01 PDF
Exam Questions:
How to Get Success in Amazon DOP-C01 Exam:
Avoid deceptive DOP-C01 PDF Exam Questions.
Focus on DOP-C01 Questions (PDF) based on the latest exam syllabus.
Make notes of Amazon DOP-C01 PDF for better learning.
Prepare from our latest Amazon DOP-C01 PDF file and get success in first attempt.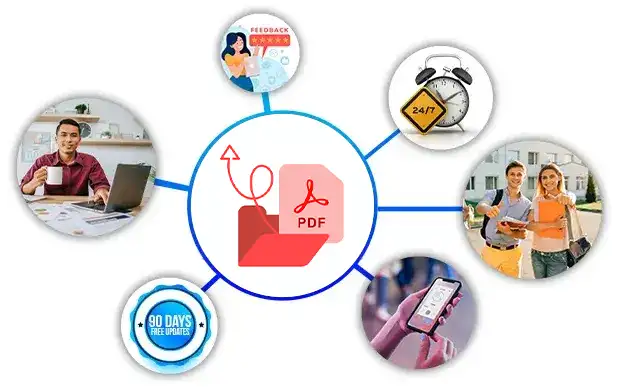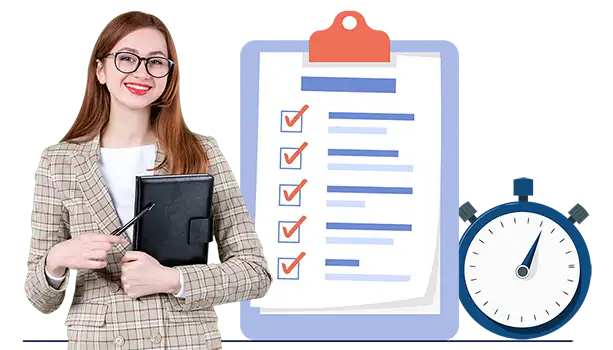 Prepare Amazon DOP-C01 Exam
Within Short Time
Your knowledge and abilities are validated by passing the Amazon DOP-C01 exam. Our PDF questions and answers will help you prepare for the DOP-C01 exam in a short time because it includes questions similar to the real Amazon exam questions. After downloading the DOP-C01 Amazon PDF exam questions, relevant to the actual exam, you can take a print of all questions and prepare them anytime, anywhere.
Realistic Scenario Based Amazon
DOP-C01 PDF Exam Questions:
Everyone wants to become certified Amazon Professional and improve his/her resume. You should practice with real DOP-C01 questions. Students can benefit from the DOP-C01 exam questions which are available in PDF format. The DOP-C01 exam questions and answers are designed to match the criteria of the actual exam. If you use scenario-based Amazon DOP-C01 questions you will have an extra potential to clear the exam on the first attempt.
Q1.
To run an application, a DevOps Engineer launches an Amazon EC2 instances with public IP addresses in a public subnet. A user data script obtains the application artifacts and installs them on the instances upon launch. A change to the security classification of the application now requires the instances to run with no access to the Internet. While the instances launch successfully and show as healthy, the application does not seem to be installed. Which of the following should successfully install the application while complying with the new rule?
Q2.
An IT department manages a portfolio with Windows and Linux (Amazon and Red Hat Enterprise Linux) servers both on-premises and on AWS. An audit reveals that there is no process for updating OS and core application patches, and that the servers have inconsistent patch levels. Which of the following provides the MOST reliable and consistent mechanism for updating and maintaining all servers at the recent OS and core application patch levels?
Q3.
A company is setting up a centralized logging solution on AWS and has several requirements. The company wants its Amazon CloudWatch Logs and VPC Flow logs to come from different sub accounts and to be delivered to a single auditing account. However, the number of sub accounts keeps changing. The company also needs to index the logs in the auditing account to gather actionable insight. How should a DevOps Engineer implement the solution to meet all of the company's requirements?
Q4.
A company wants to use a grid system for a proprietary enterprise in-memory data store on top of AWS. This system can run in multiple server nodes in any Linux-based distribution. The system must be able to reconfigure the entire cluster every time a node is added or removed. When adding or removing nodes, an / etc./cluster/nodes.config file must be updated, listing the IP addresses of the current node members of that cluster The company wants to automate the task of adding new nodes to a cluster. What can a DevOps Engineer do to meet these requirements?
Q5.
A company has established tagging and configuration standards for its infrastructure resources running on AWS. A DevOps Engineer is developing a design that will provide a near-real-time dashboard of the compliance posture with the ability to highlight violations. Which approach meets the stated requirements?
Reliable Source Of Preparation For
AWS Certified DevOps Engineer - Professional Exam.
We provide Amazon Professional certification questions along with answers to assist students in passing the Amazon Exam. You can enhance your Amazon DOP-C01 preparation with the help of an online practice engine. Try out our Amazon DOP-C01 questions because 98% of Examskit users passed the final DOP-C01 exam in one go.