Amazon DAS-C01 PDF
Exam Questions:
How to Get Success in Amazon DAS-C01 Exam:
Avoid deceptive DAS-C01 PDF Exam Questions.
Focus on DAS-C01 Questions (PDF) based on the latest exam syllabus.
Make notes of Amazon DAS-C01 PDF for better learning.
Prepare from our latest Amazon DAS-C01 PDF file and get success in first attempt.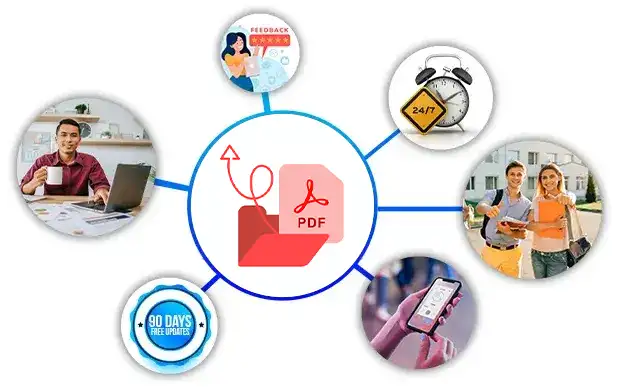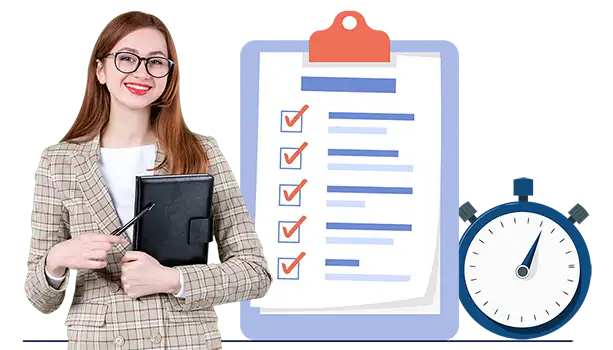 Prepare Amazon DAS-C01 Exam
Within Short Time
Your knowledge and abilities are validated by passing the Amazon DAS-C01 exam. Our PDF questions and answers will help you prepare for the DAS-C01 exam in a short time because it includes questions similar to the real Amazon exam questions. After downloading the DAS-C01 Amazon PDF exam questions, relevant to the actual exam, you can take a print of all questions and prepare them anytime, anywhere.
Realistic Scenario Based Amazon
DAS-C01 PDF Exam Questions:
Everyone wants to become certified Amazon Specialty and improve his/her resume. You should practice with real DAS-C01 questions. Students can benefit from the DAS-C01 exam questions which are available in PDF format. The DAS-C01 exam questions and answers are designed to match the criteria of the actual exam. If you use scenario-based Amazon DAS-C01 questions you will have an extra potential to clear the exam on the first attempt.
Q1.
A financial services company needs to aggregate daily stock trade data from the exchanges into a data store. The company requires that data be streamed directly into the data store, but also occasionally allows data to be modified using SQL. The solution should integrate complex, analytic queries running with minimal latency. The solution must provide a business intelligence dashboard that enables viewing of the top contributors to anomalies in stock prices.
Which solution meets the company's requirements?
Q2.
A financial company hosts a data lake in Amazon S3 and a data warehouse on an Amazon Redshift cluster. The company uses Amazon QuickSight to build dashboards and wants to secure access from its on-premises Active Directory to Amazon QuickSight.
How should the data be secured?
Q3.
A real estate company has a mission-critical application using Apache HBase in Amazon EMR. Amazon EMR is configured with a single master node. The company has over 5 TB of data stored on an Hadoop Distributed File System (HDFS). The company wants a cost-effective solution to make its HBase data highly available.
Which architectural pattern meets company's requirements?
Q4.
A software company hosts an application on AWS, and new features are released weekly. As part of the application testing process, a solution must be developed that analyzes logs from each Amazon EC2 instance to ensure that the application is working as expected after each deployment. The collection and analysis solution should be highly available with the ability to display new information with minimal delays.
Which method should the company use to collect and analyze the logs?
Q5.
A data analyst is using AWS Glue to organize, cleanse, validate, and format a 200 GB dataset. The data analyst triggered the job to run with the Standard worker type. After 3 hours, the AWS Glue job status is still RUNNING. Logs from the job run show no error codes. The data analyst wants to improve the job execution time without overprovisioning.
Which actions should the data analyst take?
Reliable Source Of Preparation For
AWS Certified Data Analytics - Specialty Exam.
We provide Amazon Specialty certification questions along with answers to assist students in passing the Amazon Exam. You can enhance your Amazon DAS-C01 preparation with the help of an online practice engine. Try out our Amazon DAS-C01 questions because 98% of Examskit users passed the final DAS-C01 exam in one go.