Adobe AD0-E718 PDF
Exam Questions:
How to Get Success in Adobe AD0-E718 Exam:
Avoid deceptive AD0-E718 PDF Exam Questions.
Focus on AD0-E718 Questions (PDF) based on the latest exam syllabus.
Make notes of Adobe AD0-E718 PDF for better learning.
Prepare from our latest Adobe AD0-E718 PDF file and get success in first attempt.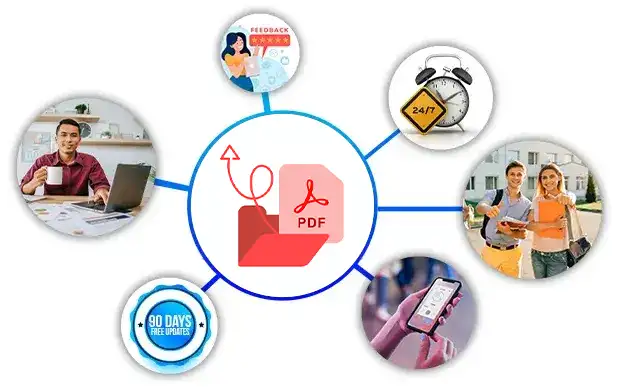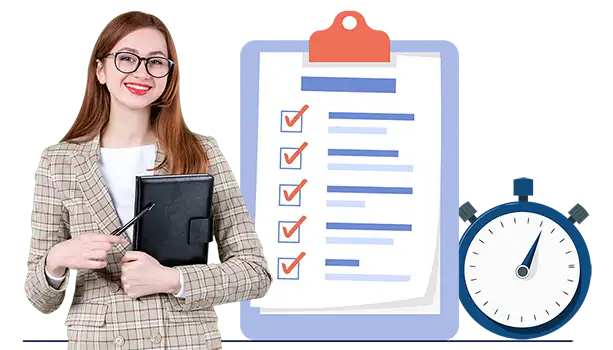 Prepare Adobe AD0-E718 Exam
Within Short Time
Your knowledge and abilities are validated by passing the Adobe AD0-E718 exam. Our PDF questions and answers will help you prepare for the AD0-E718 exam in a short time because it includes questions similar to the real Adobe exam questions. After downloading the AD0-E718 Adobe PDF exam questions, relevant to the actual exam, you can take a print of all questions and prepare them anytime, anywhere.
Realistic Scenario Based Adobe
AD0-E718 PDF Exam Questions:
Everyone wants to become certified Adobe Commerce and improve his/her resume. You should practice with real AD0-E718 questions. Students can benefit from the AD0-E718 exam questions which are available in PDF format. The AD0-E718 exam questions and answers are designed to match the criteria of the actual exam. If you use scenario-based Adobe AD0-E718 questions you will have an extra potential to clear the exam on the first attempt.
Q1.
A company wants to build an Adobe Commerce website to sell their products to customers in their country. The taxes in their country are highly complex and require customization to Adobe Commerce. An Architect is trying to solve this problem by creating a custom tax calculator that will handle the calculation of taxes for all orders in Adobe Commerce.
How should the Architect add the taxes for all orders?
Q2.
An Adobe Commerce Architect needs to log the result of a ServiceClass : : ge-Dara method execution after all plugins have executed. The method is public, and there are a few plugins declared for this method. Among those plugins are after and around types, and all have sortOrder specified.
Which solution should be used to meet this requirement?
Q3.
An Adobe Commerce Architect is asked by a merchant using B2B features to help with a configuration issue.
The Architect creates a test Company Account and wants to create Approval Rules for orders. The Approval Rules tab does not appear in the Company section in the Customer Account Menu when the Architect logs in using the Company Administrator account.
Which two steps must be taken to fix this issue? (Choose two.)
Answer: A, C
See the explanation below.
Enabling Purchase Orders at both the B2B Admin and the Company Record levels is necessary for Approval Rules to appear in the Company section of the Customer Account Menu. When 'Enable Purchase Orders' is set to TRUE, the system assumes that the company will be making purchases using purchase orders, and the Approval Rules tab becomes visible.
Q4.
An external system integrates functionality of a product catalog search using Adobe Commerce GraphQL API. The Architect creates a new attribute my_attribute in the admin panel with frontend type select.
Later, the Architect sees that Productinterface already has the field my_atcribute, but returns an mc value. The Architect wants this field to be a new type that contains both option id and label.
To meet this requirement, an Adobe Commerce Architect creates a new module and file etc/schema.graphqls that declares as follows:

After calling command setup:upgrade, the introspection of Productlnterface field xy_attribute remains int. What prevented the value type of field my_attribute from changing?
Q5.
An Adobe Commerce Architect is creating a new GraphQL API mutation to alter the process of adding configurable products to the cart. The mutation accepts configurable product ID. If the given product has only one variant, then the mutation should add this variant to the cart and return not nullable cart type. If the configurable product has more variants, then the mutation should return not nullable conf igurableProduct type.
The mutation declaration looks as follows:

How should the Adobe Commerce Architect declare output of this mutation?
A)

B)

C)

Reliable Source Of Preparation For
Adobe Commerce Architect Master Exam.
We provide Adobe Commerce certification questions along with answers to assist students in passing the Adobe Exam. You can enhance your Adobe AD0-E718 preparation with the help of an online practice engine. Try out our Adobe AD0-E718 questions because 98% of Examskit users passed the final AD0-E718 exam in one go.